Smart Splitter User Manual
Contents:
What's in the Box
Cautionary Advice
Installation Instructions
Operation and Configuration
WiFi Setup
Warranty
Support
What's in the Box
1. Smart Splitter (1x)
2. Mounting Bracket (1x)
3. Thumb Screws (2x)
4. Panhead Screws (2x)
5. Bracket Screws (2x)
NOTE: The thumb and panhead screws are interchangeable when securing the bracket and Smart Splitter.
Thumb Screws: For quick plug-and-play
Panhead Screws: A low profile option to avoid interfering with the orientation of larger plugs and cords
Operation and Configuration
How it works
The Smart Splitter functions by monitoring the total power coming from both outlet and shutting off the Secondary side when the power draw exceeds the limit of your circuit. Once the Primary side finishes drawing power, the Splitter will automatically switch back to the Secondary side if it is still attempting to draw power.

The Primary device will always allow for a minimal amount of power that is necessary to power LED screens, even when the Secondary is active. This allows you to interract with and turn on the Primary device which will then shut off the Secondary.

Due to the completely automated switching functionality, there is no remote for the Smart Splitter.
Setting Your EV Charging Amperage
If you have the ability to manually adjust your charge rate through your EVSE, the maximum charging amperage you can utilize as a continuous load is 80% of the breaker rating according to NEC regulations.

50 Amp Breaker = Set your EV to 40A or less

30 Amp Breaker = Set your EV to 24A or less
Simultaneous EV Charging
If you have two EVs with adjustable EVSE capabilities, you have the option to charge both cars simultaneously at half power. As long as the total load from both sides of the device does not exceed the Smart Splitter's switching limits, both cars will receive power.

Set both vehicles to charge at 20A or less so the total amperage does not exceed 40 Amps.
Auto-Switching With Dryer
Auto-Switching With 2 EVs
Cautionary Advice
- Do not set your EV charging amperage >40 Amps.
- Only use your Smart Splitter within the specified operating parameters.
- Do not use (or discontinue using) the NeoCharge if it is defective, appears cracked, frayed, broken or otherwise damaged, or fails to operate.
- Do not use the NeoCharge in any outlet for which it is not designed.
- Do not attempt to open, disassemble, repair, tamper with, or modify your Smart Splitter. Your device is not able to be serviced by the user. Please contact NeoCharge for any repairs.
- Do not disconnect your Smart Splitter when the it is supplying power to either output.
- Do not plug the NeoCharge into a damaged, loose or worn power outlet. Ensure that the prongs on your device fit snuggly into your wall outlet.
- Do not expose your unit to flammable or harsh chemicals or vapors. Do not use or store your device in a recessed area or below floor level. When using your Smart Splitter indoors, ensure that the device is positioned at least 18 inches (46 cm) above the floor.
- Do not use your Smart Splitter outside or while exposed to severe or mild weather. Prevent the Smart Splitter from damage, strong impact, and force. Do not drop or step on your device.
- Avoid and prevent your Smart Splitter from foreign objects as well as moisture and water at all times. If any sort of corrosion or damage is suspected discontinue use immediately. If rain falls during charging, do not allow rain water to run along the length of the charge cable plugged into your device.
- Do not plug your Smart Splitter into an electrical outlet that is submerged in water or covered in snow. In the event of this situation, turn off your breaker and unplug your device.
- Do not touch the Smart Splitter's end terminals with sharp metallic objects such as wire, tools or needles. Do not insert any foreign objects into any part of your device. Avoid the use of cleaning solvents with your device.
- Do not use private power generation as a source for charging.
- Do not operate your Smart Splitter in temperatures outside of its operating range of -22º F to 122º F (-30º C to 50º C).
- Store your device in a clean and dry place inside the temperatures of -40º F to 185º F (-40º C to 85º C).
Installation Instructions
Step 1 (Optional) - Download Smart Splitter App
The Smart Splitter App enables users to acurately track their energy usage and properly attribute it to each device.

Connecting the Smart Splitter to WiFi will also enable your device to receive automatic firmware updates.

Download and setup the app before continuing with Smart Splitter installation to avoiding having to unplug the device in the future if you decide to connect it WiFi to enable firmware updates.
Step 2 - Turn Breaker Off
Turn off the breaker to your 240v outlet then unplug your appliance or EV charger that is currently occupying it.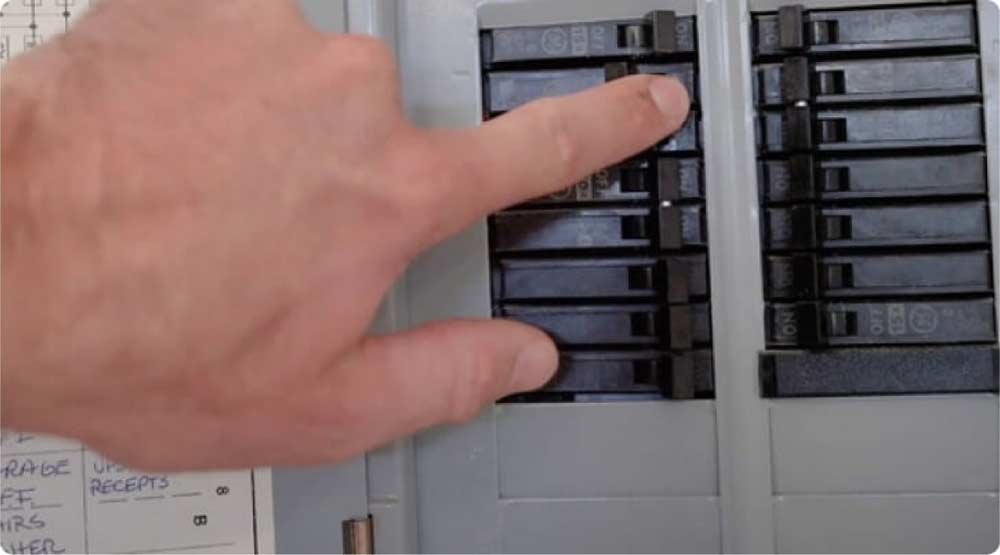 Step 3 - Install Mounting Bracket
Remove the existing screws from the outlet faceplate.

Screw in the mounting bracket using the bracket screws (2x) so the mounting bracket is flush with the faceplate.
Ensure that the mounting bracket is in alignment with the gold colored mounting points on your Smart Splitter. See the below pictures for the correct bracket orientation for each compatible outlet.
Notes for NEMA 10-30 and 10-50:
These outlets have never had a standard orientation for installations so it may be "upside-down"
Some older faceplates only have two two mounting points centered above and below the outlet. Use the center hole on the provided mounting bracket.
WARNING- An improperly installed bracket will overlap with the Smart Splitter's side receptacles and can cause a short from metal-on-metal contact. Please doublecheck that your Smart Splitter's mounting bracket aligns properly before turning your breaker back on.
If the provided mounting bracket does not fit your outlet we offer a larger bracket that is compatible with 2.5" diameter commercial grade outlets.
Step 4 - Plug in Smart Splitter
Plug in your Smart Splitter (it feels good, we know) and secure to the mounting bracket using the thumb screws (x2). Alternatively, you may also use the provided panhead screws (x2) if you would prefer a lower profile or the thumb screws interfere with any of your cables.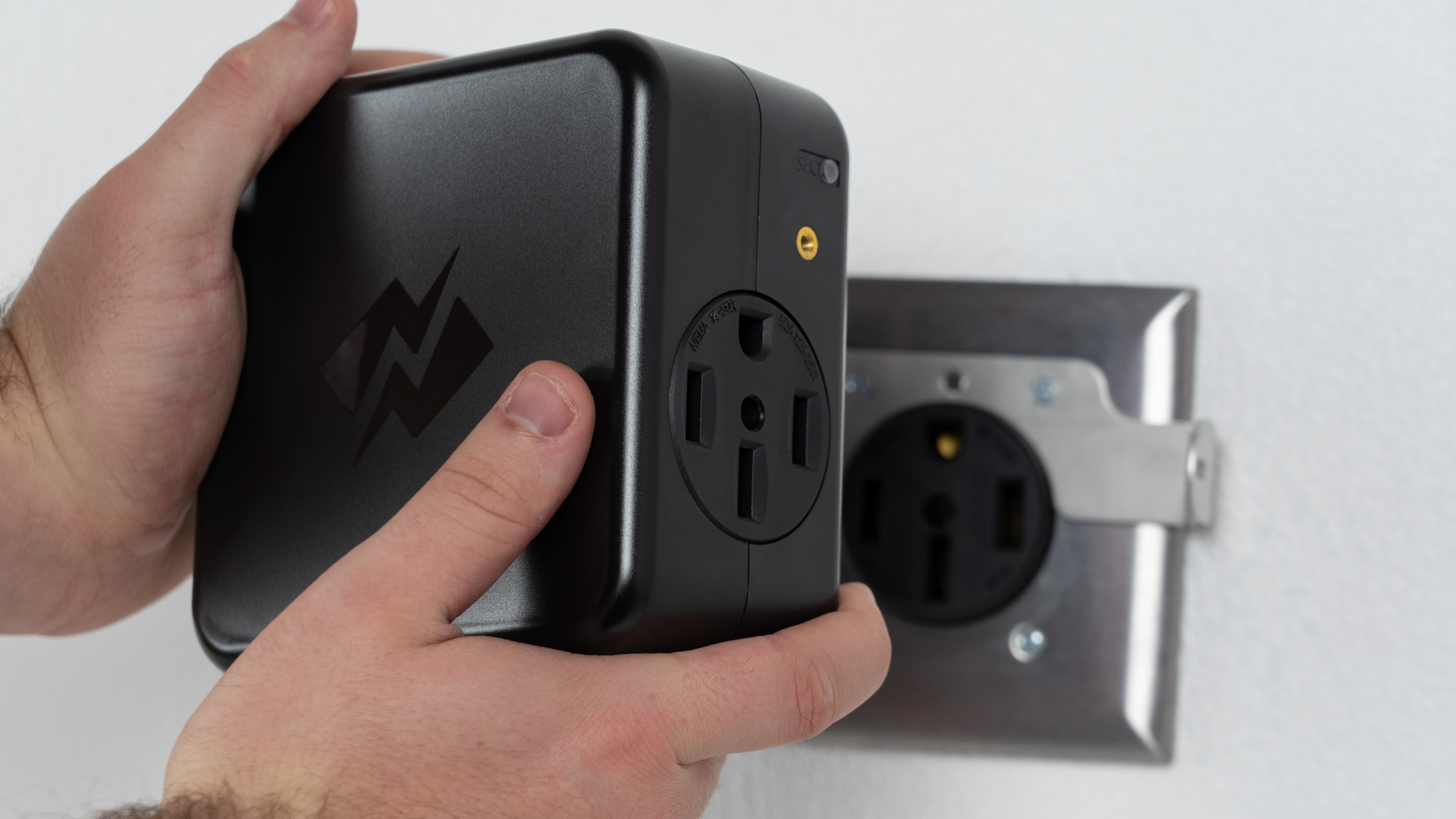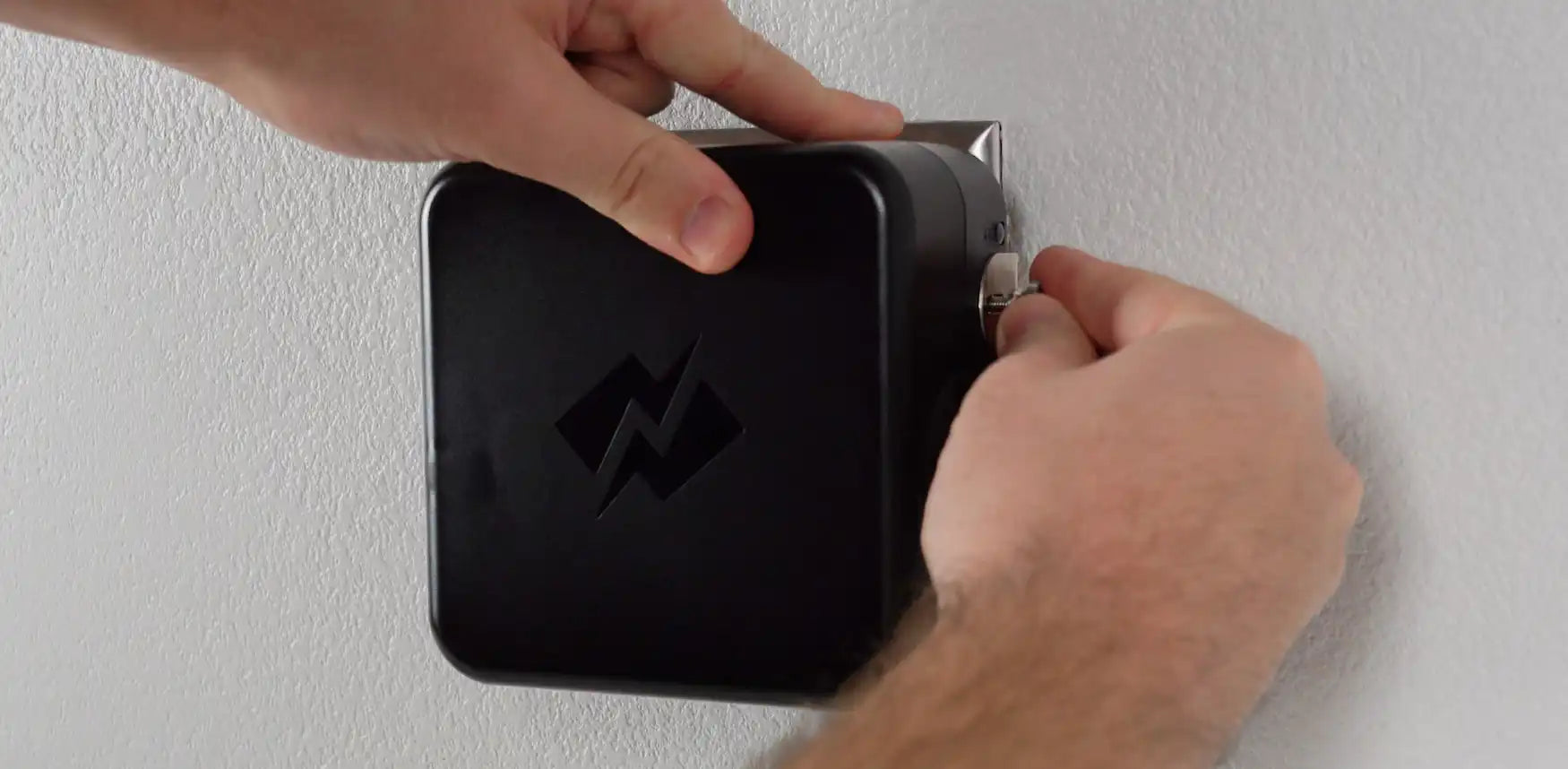 Step 5 - Plug in the Primary Device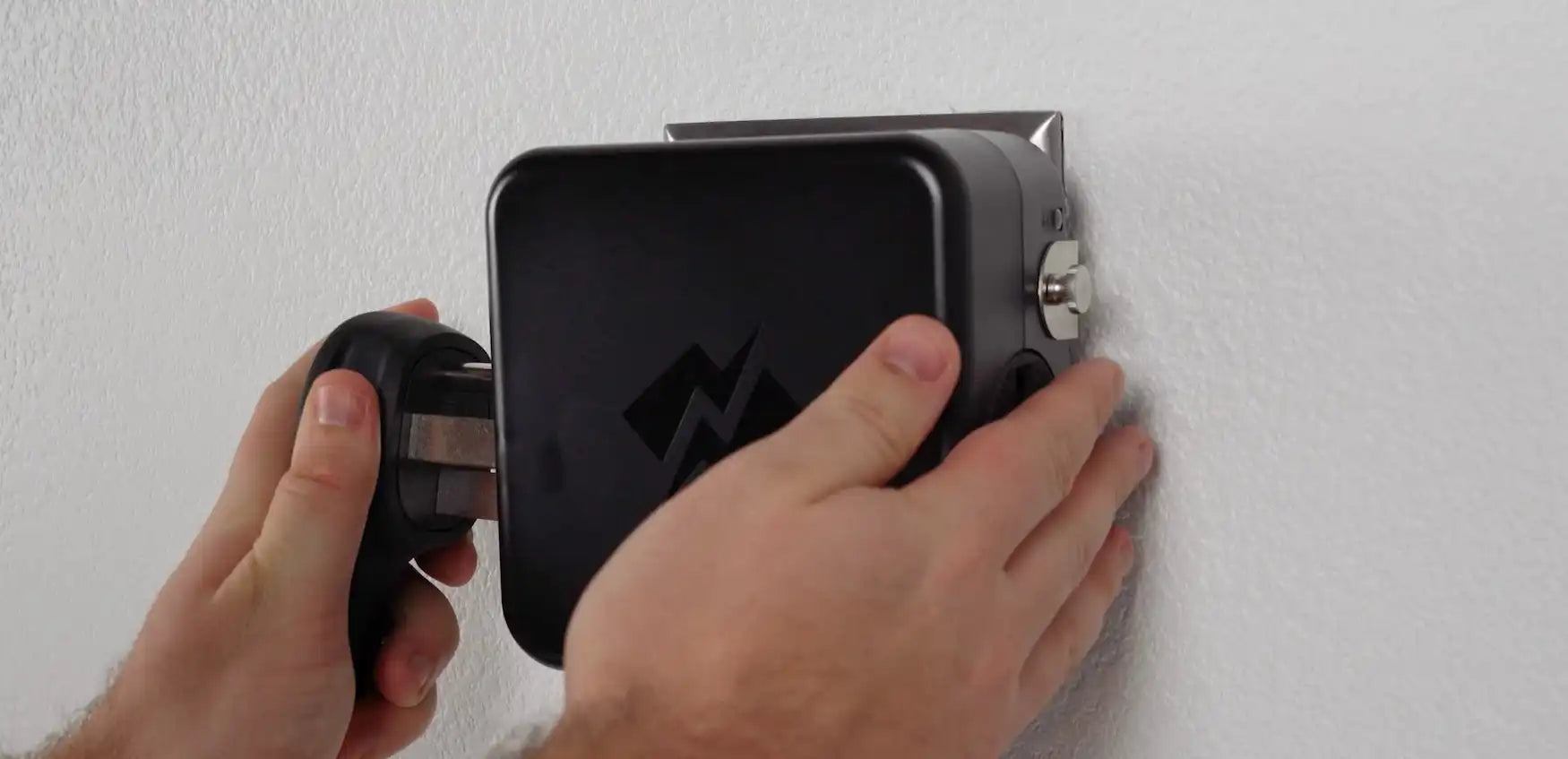 Plug your priority appliance or EV into the Primary Output (left side) of your Smart Splitter. Primary is indicated with PRI on the side of the Smart Splitter next to the LED indicator.

The device plugged in to the Primary Output will always take priority over the device plugged into the Secondary Output. Normally this would be the car you want to take priority for charging or your dryer/water heater.
Step 6 - Plug in the Secondary Device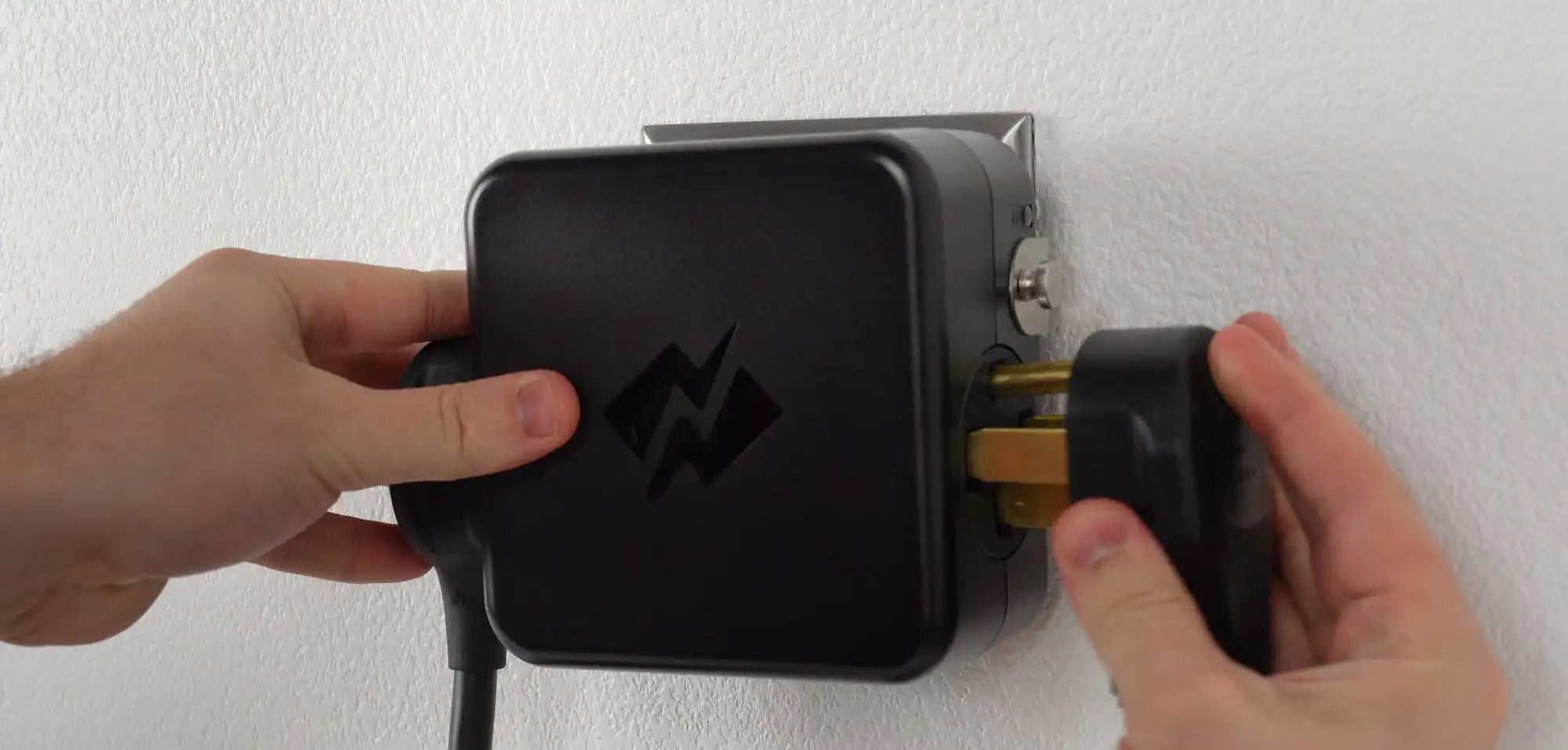 Plug your EVSE cord into the Secondary Output (right side) of your Smart Splitter. Secondary is indicated with SEC on the side of the Smart Splitter next to the LED indicator.

If you are using an extension cord with your Smart Splitter setup, please ensure the cord is UL certified and is the proper gauge wire.
Step 7 - Turn Breaker On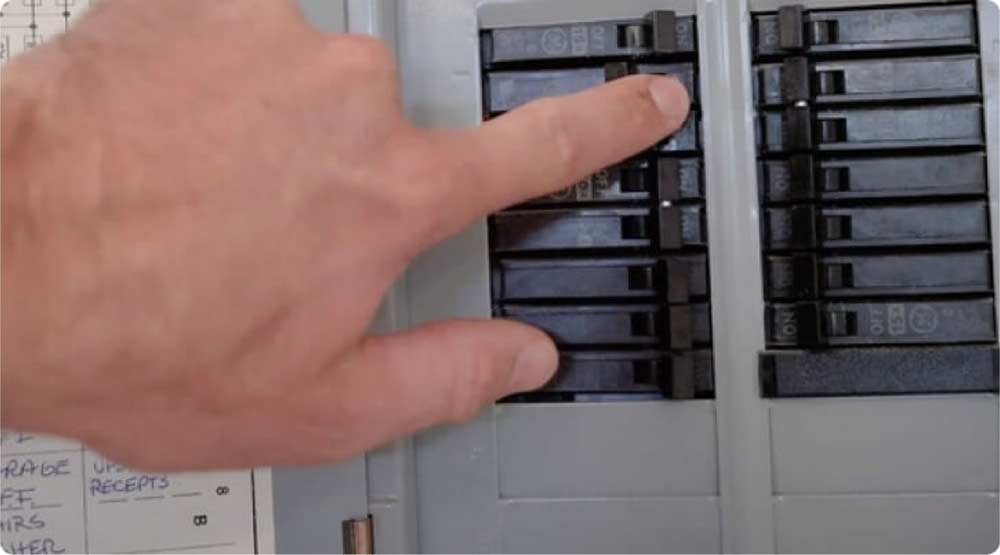 Turn on the circuit breaker to your outlet and verify that your Smart Splitter is receiving power by ensuring that the indicator lights are on.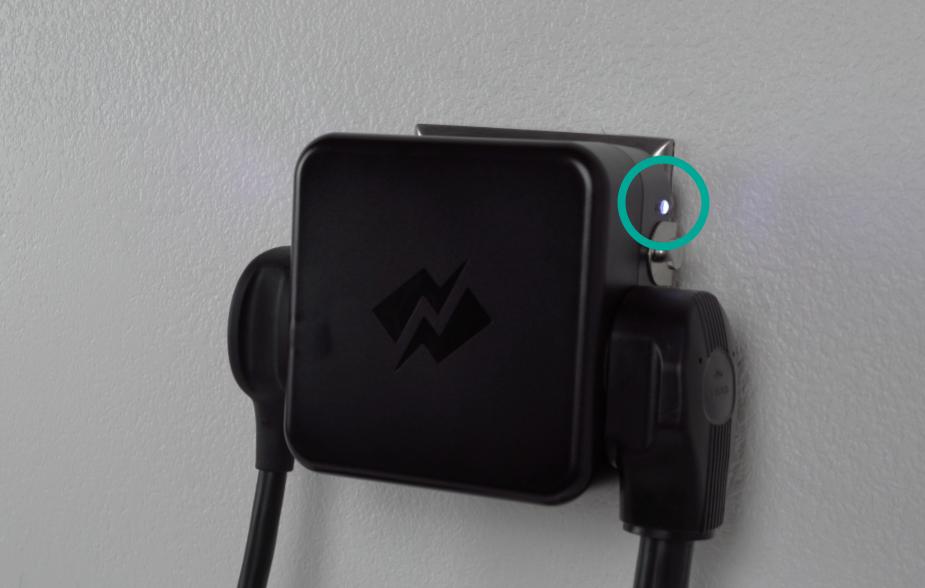 The Smart Splitter lights will turn white once the device is powered.
Warranty
All Smart Splitters are covered with a 2 year limited warranty from the date of purchase. You can view our full Warranty and Returns Policies HERE.
Need Further Help?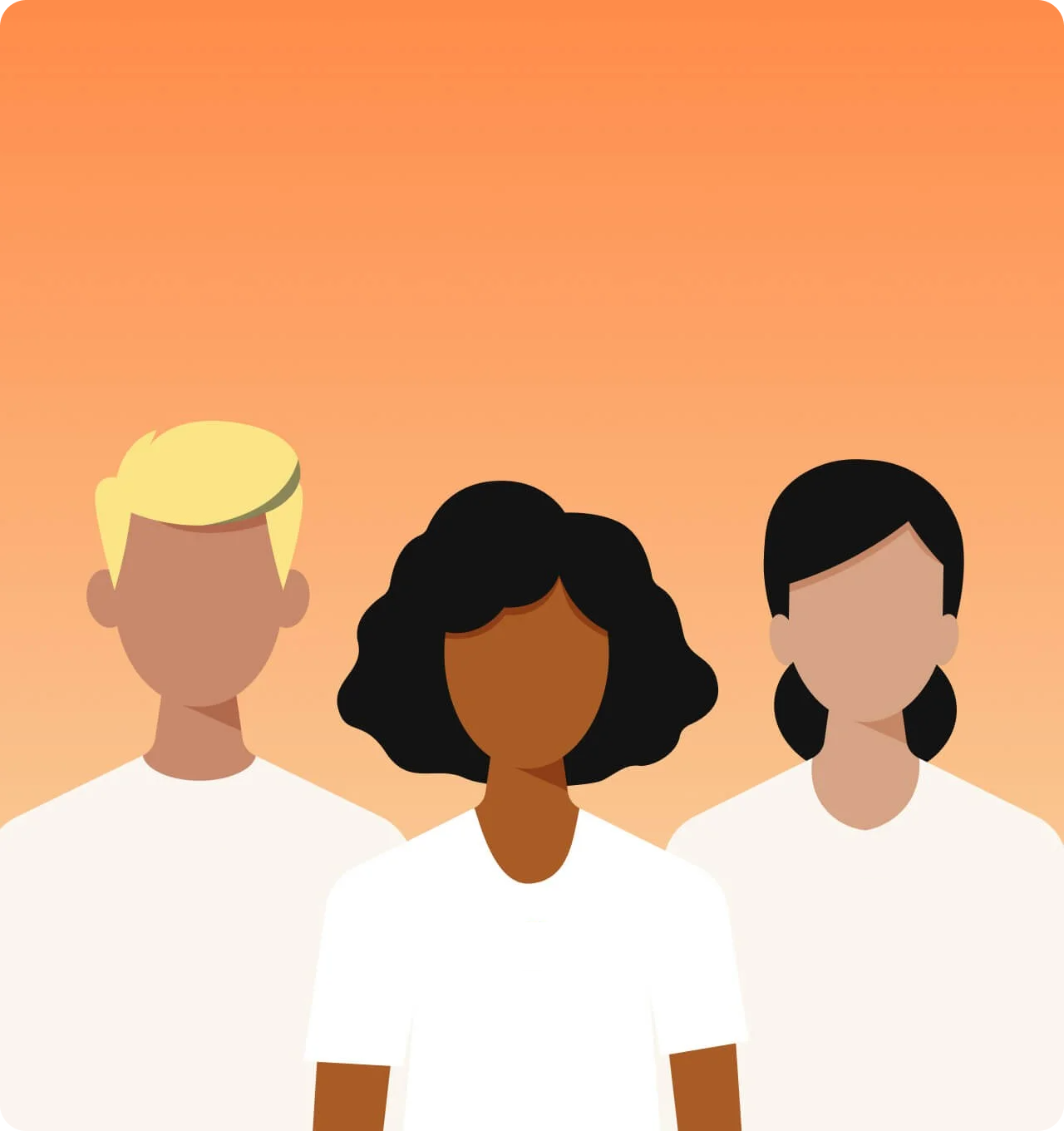 Talk to Our EV Charging Experts
We are here to help! You can chat with us through the bubble in the bottom right corner if you have any questions. You can also find most of your questions answered in our FAQ.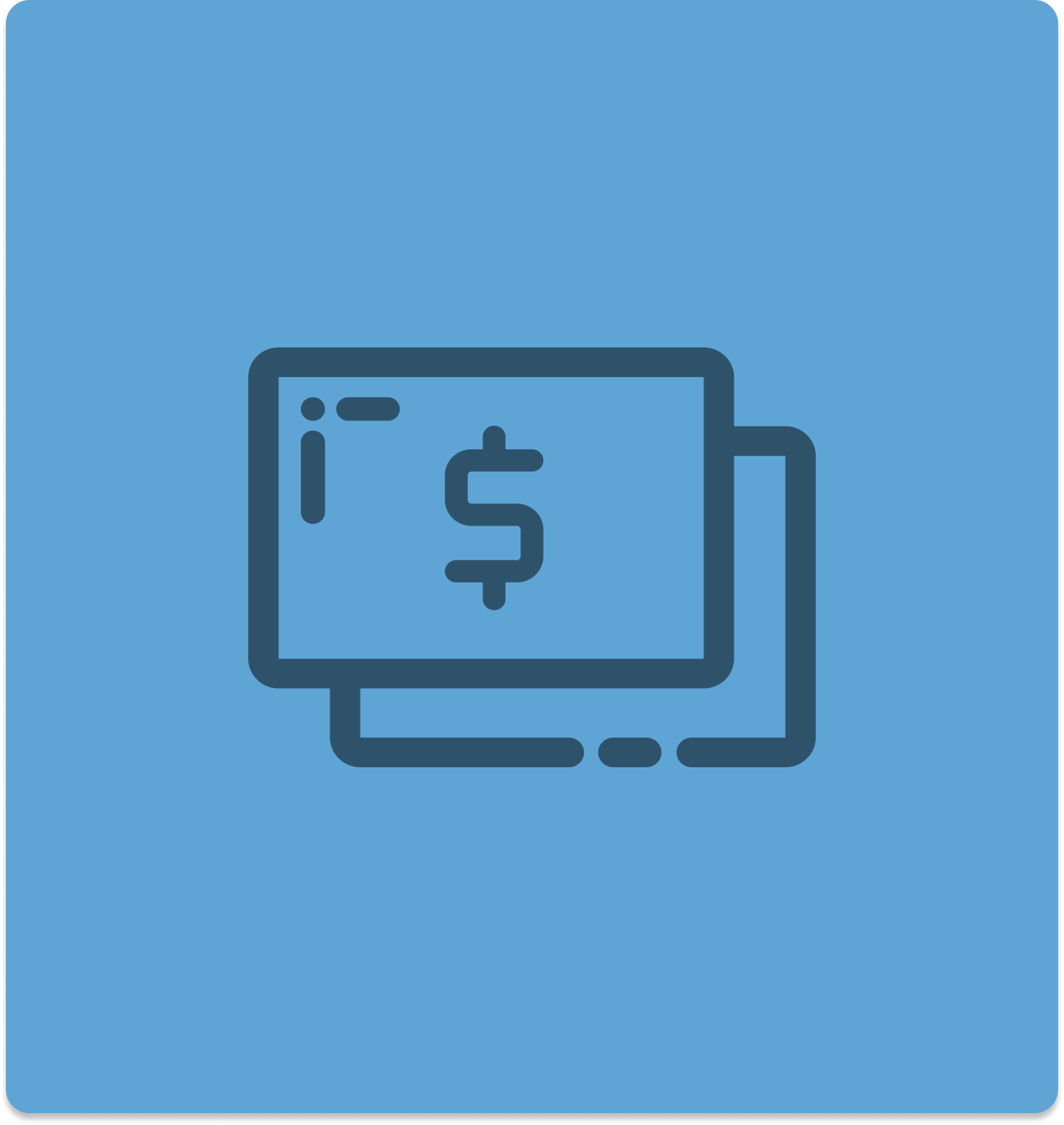 Find Home EV Charging Rebates
Learn more about Home EV Charging rebates by utility and state. The Smart Splitter is also rebated with many utilities in California like SMUD, CCCE, Tacoma Power, SVCE, SCE, and SBCE. Many more to come.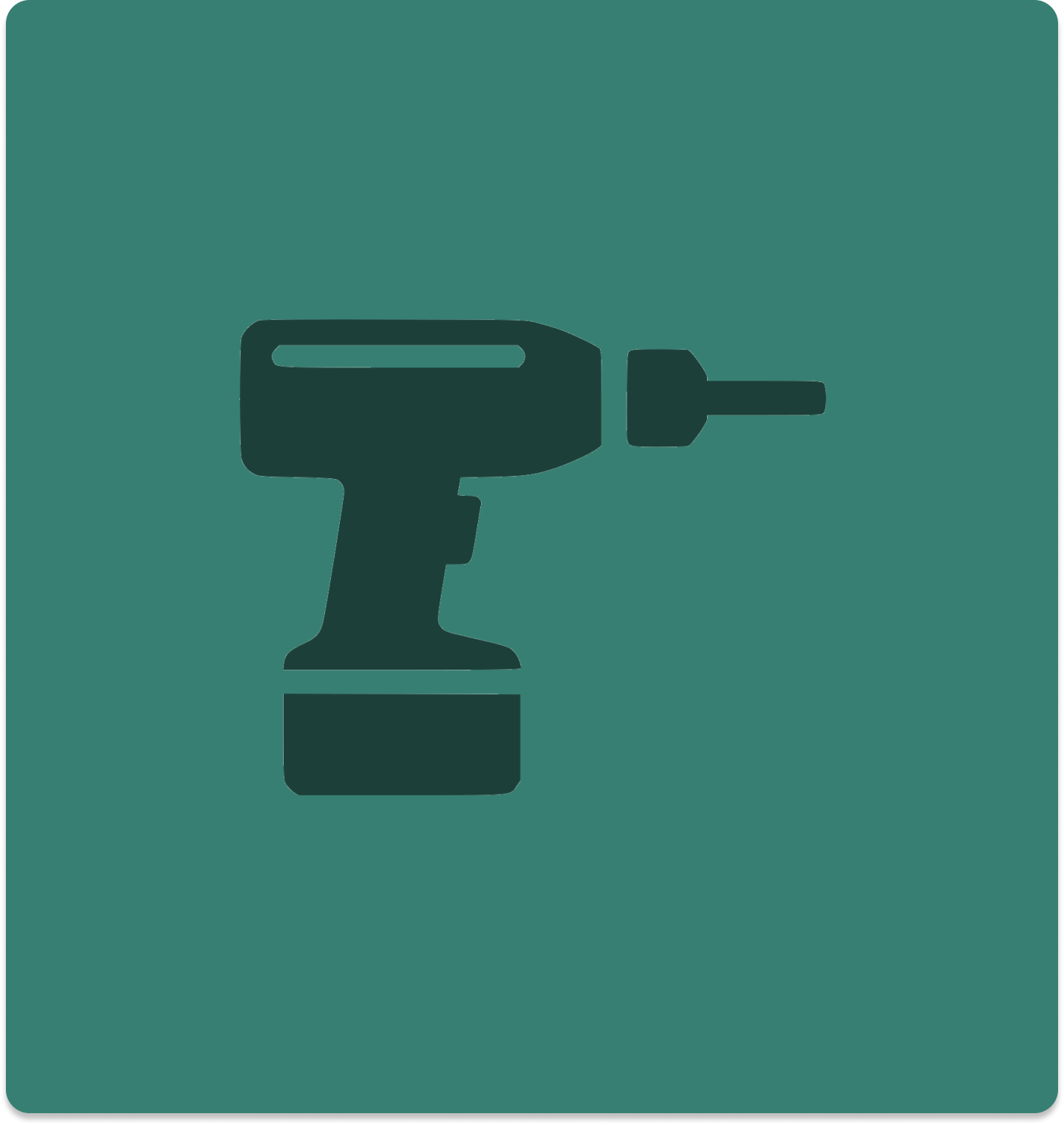 Need An Electrician for Home EV Charging Installation?
No problem! We've partnered with Treehouse for easy home charging installation in California and Arizona.
Contact Us
Have any specific questions about your setup?