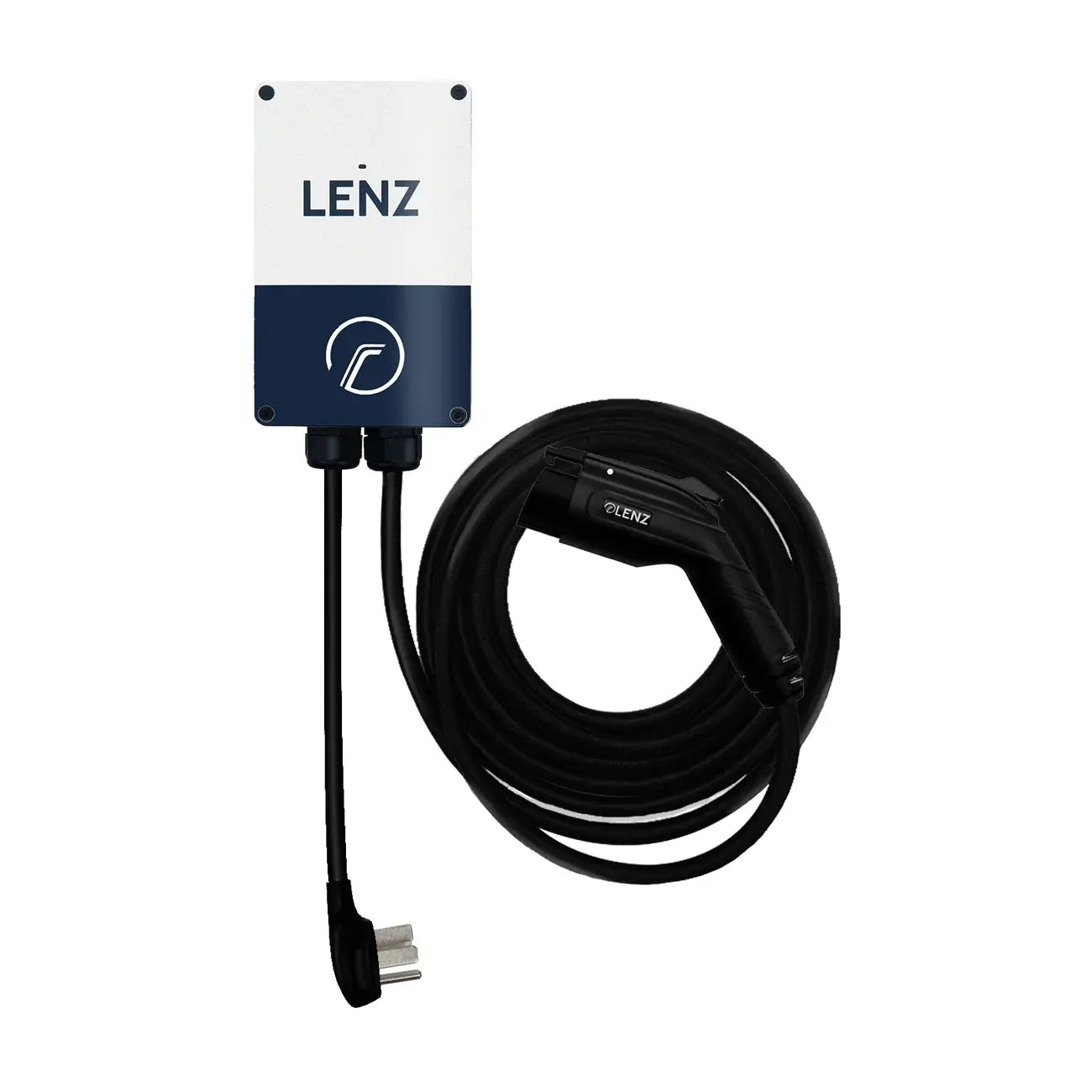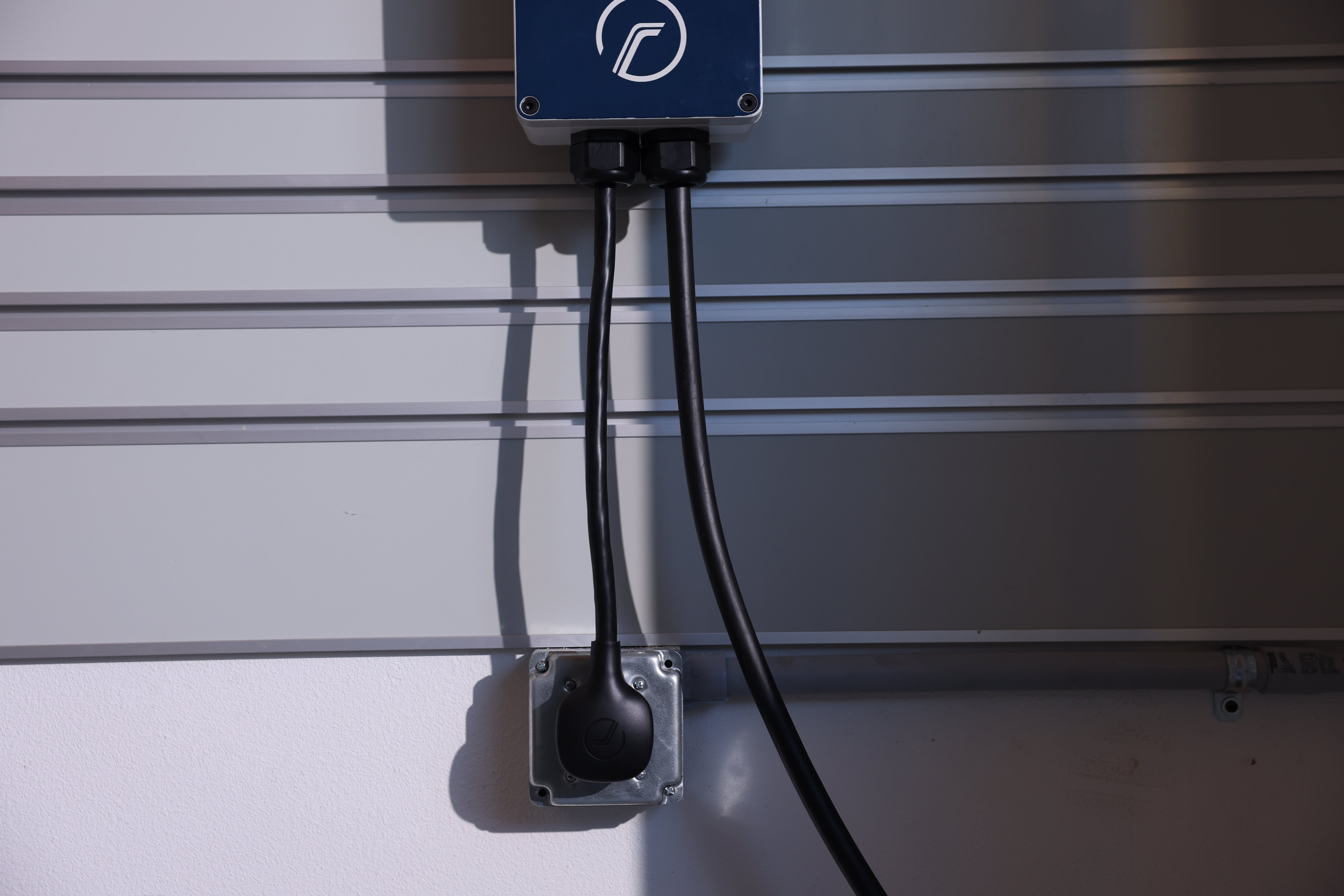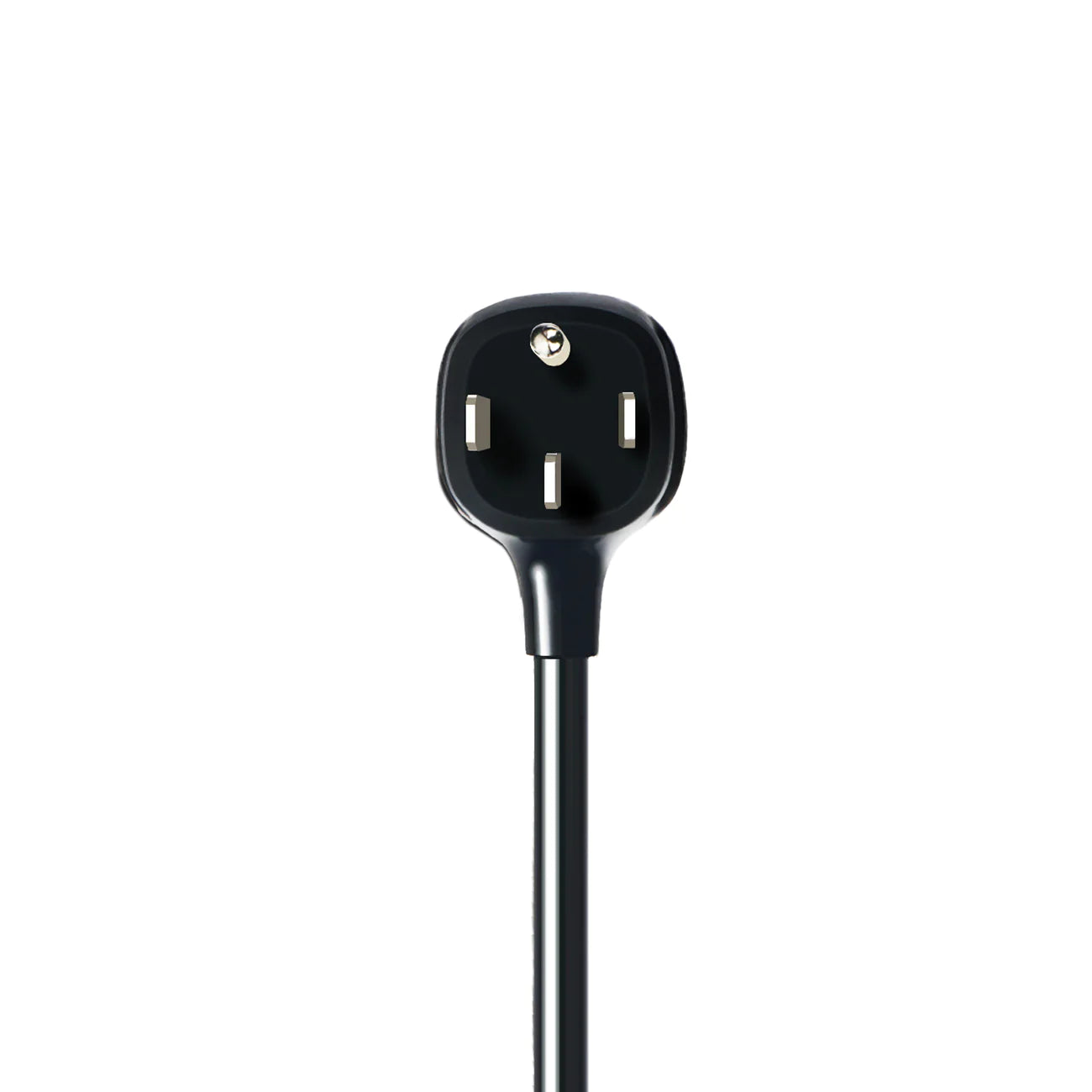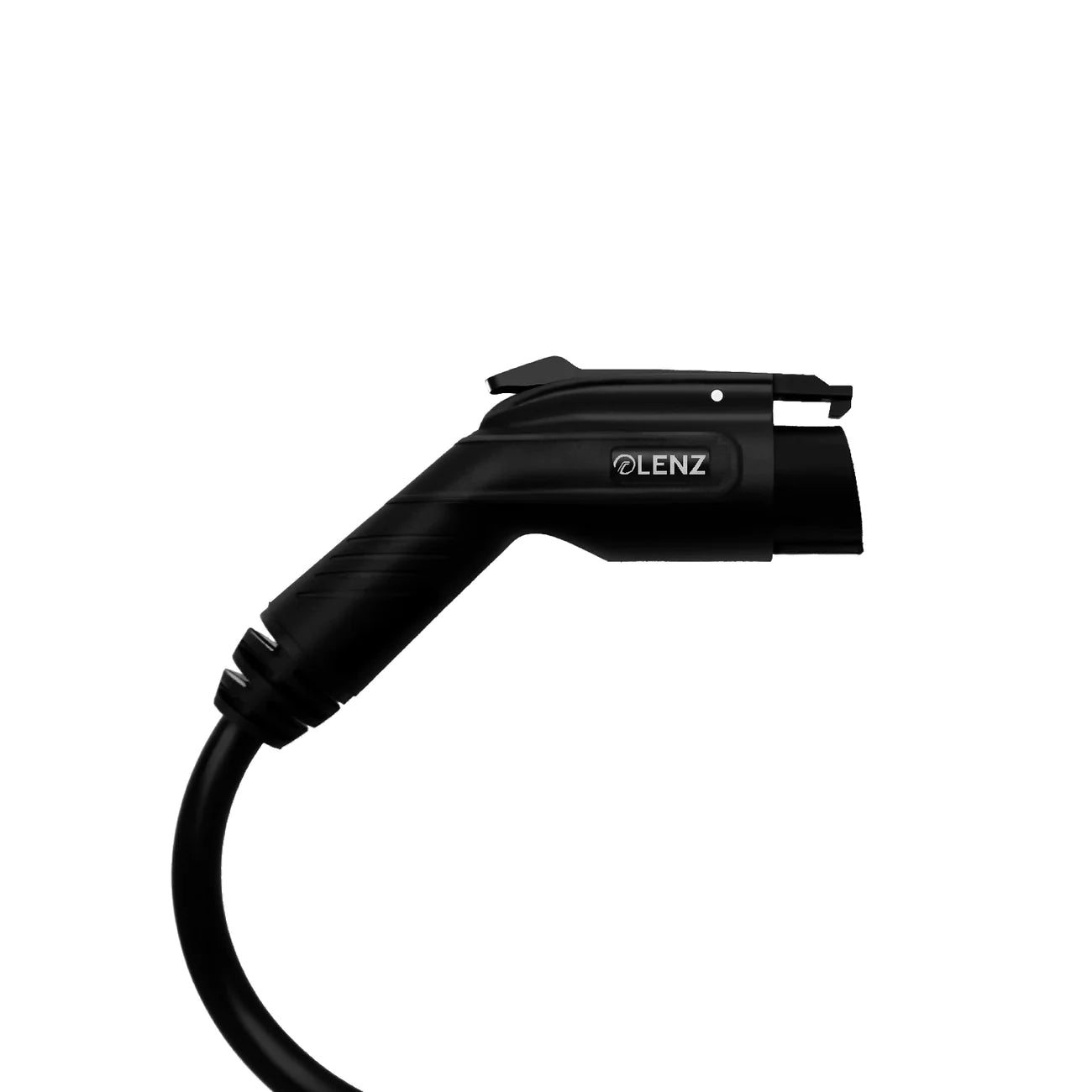 LENZ Level 2 Plug-in Home EV Charger NEMA 14-50
ADJUSTABLE AMPERAGE: (

Default 

40A), 32A, 24A, 16A. Maximum current output of 40 Amps for 50A circuit breaker, 32 Amps for 40A circuit breaker, 24 Amps for 30A circuit breaker, or 16 Amps for 20A circuit breaker. Charge Rate: 28-30 miles per hour at 40A, 22-25 miles per hour at 32A, 15-18 miles per hour at 24A, and 10-12 miles per hour at 16A.
POWERFUL & SIMPLE (up to 40 Amps):

 At 40 Amp capacity, the LENZ EVSE Level 2 Residential Charger is one of the most powerful, easy-to-use, and safe wall box EV charger.

SAFETY (ETL LISTED):

 The LENZ EVSE charger has undergone extensive testing and bears all relevant certifications, providing safe and reliable charging for all EV models, including Tesla. The EVSE is fully ETL-listed.

SUPERIOR QUALITY MATERIALS:

 Built within a strong, weather and corrosion resistant box, the LENZ EVSE is rated for both indoor and outdoor use.

QUALITY ASSURANCE: 

This Level 2 charger comes with a 3-year warranty.

KEY SPECIFICATIONS 

Input 240V A | Output 40A Max | Charging Connector Type J1772 | Plug Type NEMA 14-50 | IP/NEMA Rating NEMA 4X (weatherproof & corrosion-resistant)
*Ships directly from vendor*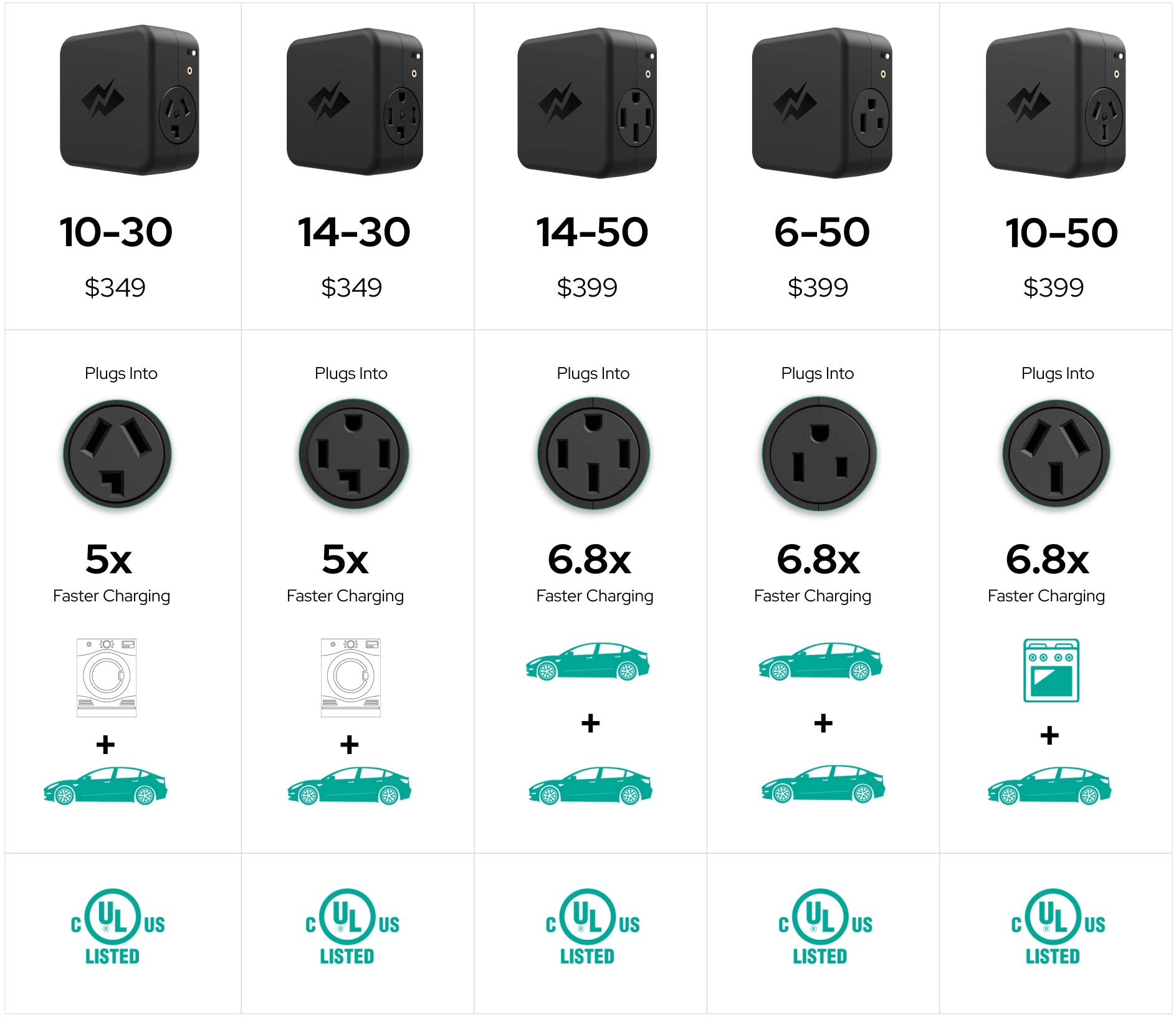 Which Smart Splitter do I get?
Get the Smart Splitter that Matches your existing Outlet
Common NEMA Outlets:
NEMA 14-50 - 4 Prong EV Charger
NEMA 14-30 - 4 Prong Dryer Outlet
NEMA 10-30 - 3 Prong Dryer Outlet
NEMA 10-50 - 3 Prong Stove Outlet
NEMA 6-50 - 3 Prong EV Charger
Check Compatibility
Need Further Help?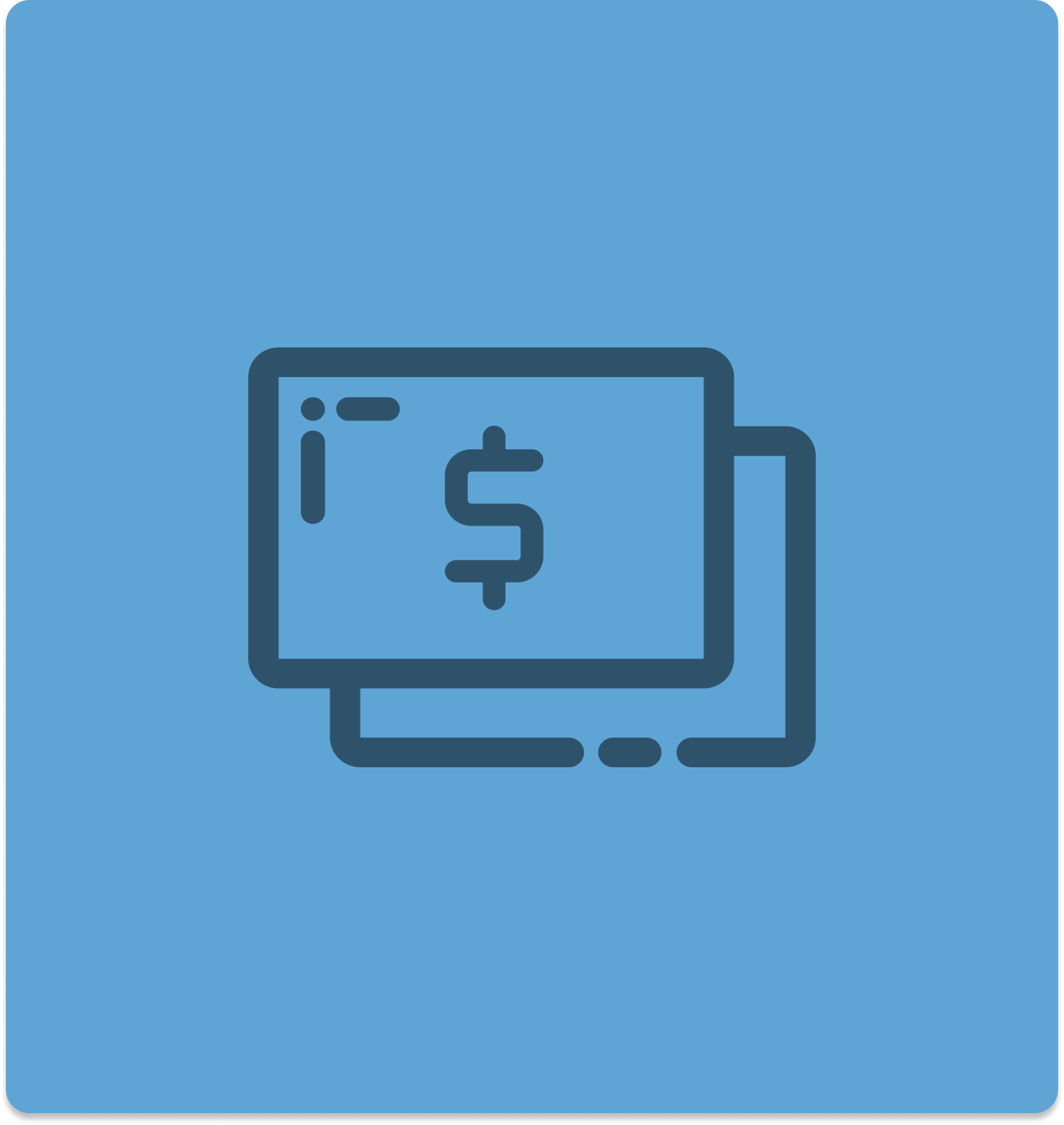 Find Home EV Charging Rebates
Learn more about Home EV Charging rebates by utility and state. The Smart Splitter is also rebated with many utilities in California like SMUD, CCCE, Tacoma Power, SVCE, SCE, and SBCE. Many more to come.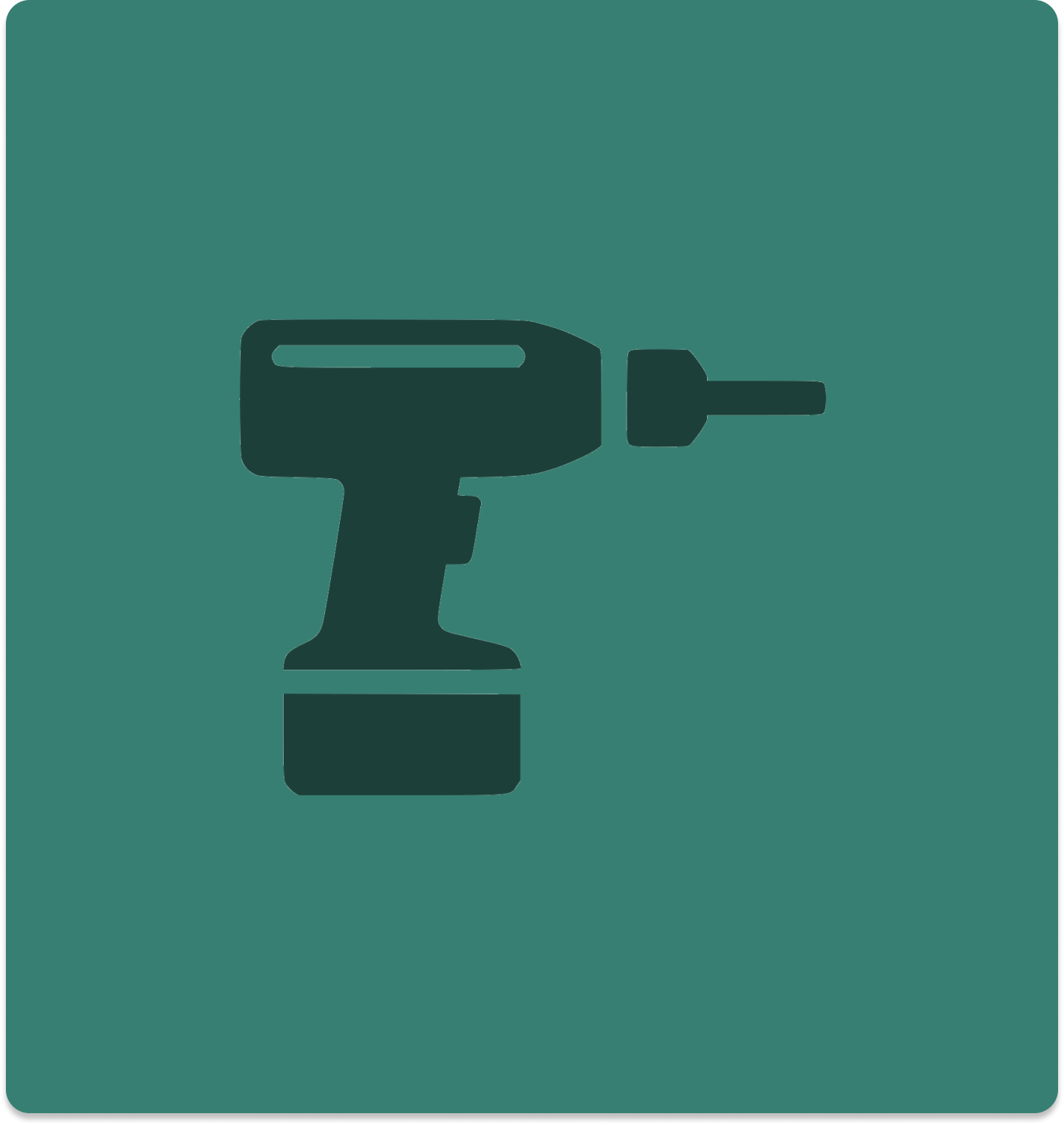 Need An Electrician for Home EV Charging Installation?
No problem! We've partnered with Treehouse for easy home charging installation in California and Arizona.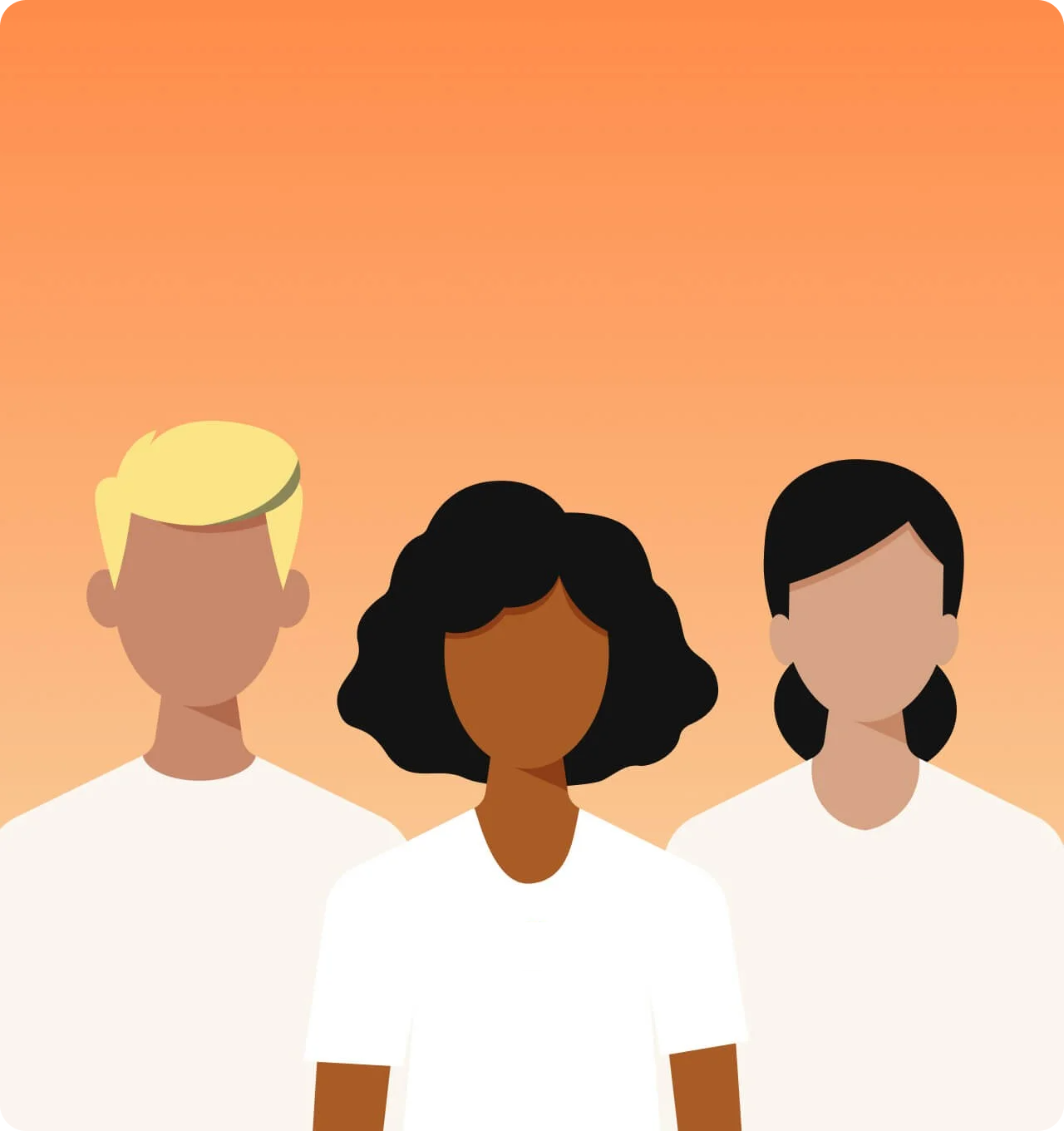 Talk to Our EV Charging Experts
We are here to help! You can chat with us through the bubble in the bottom right corner if you have any questions. You can also find most of your questions answered in our FAQ.