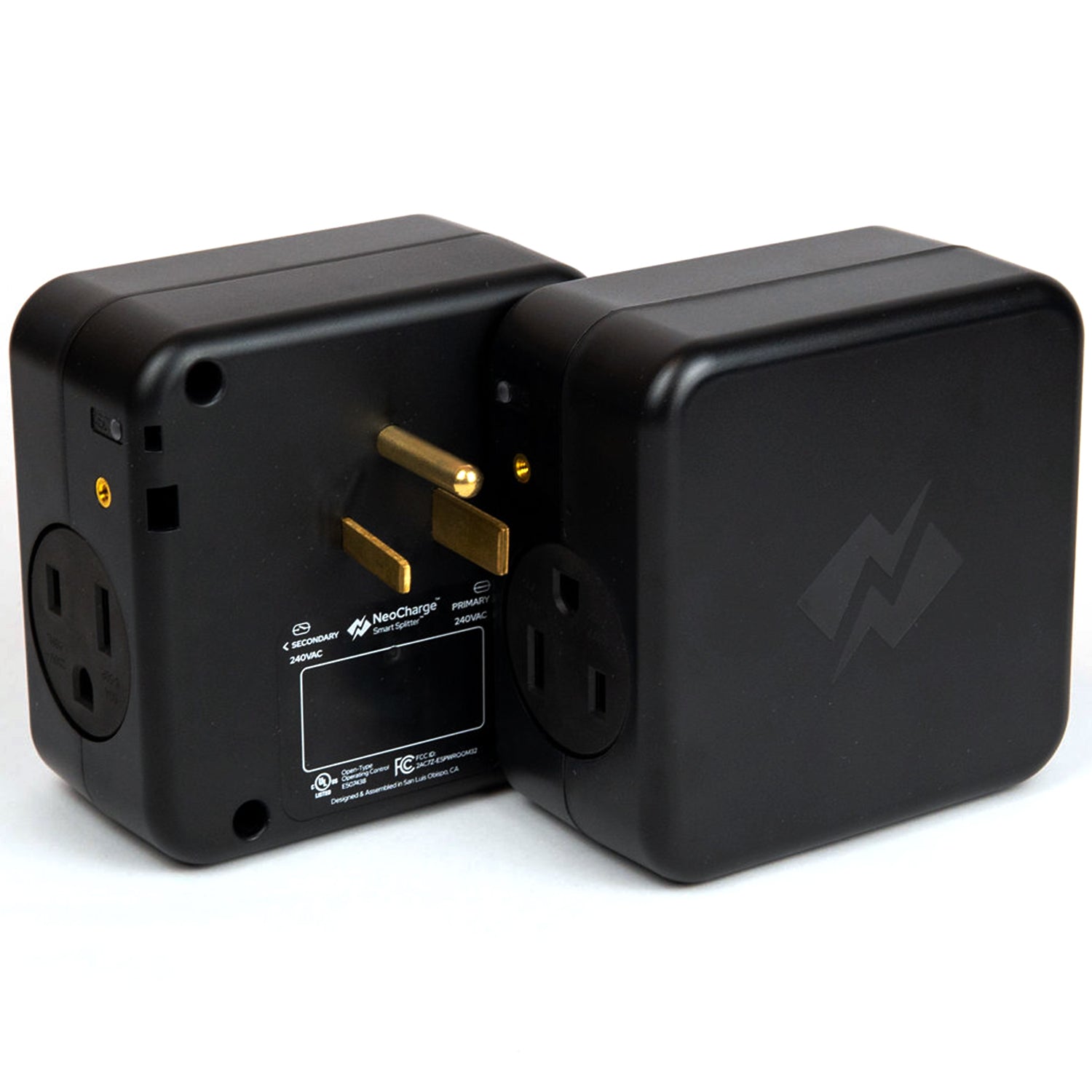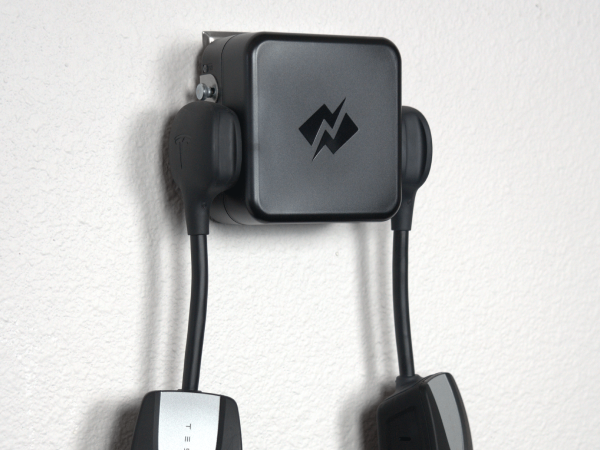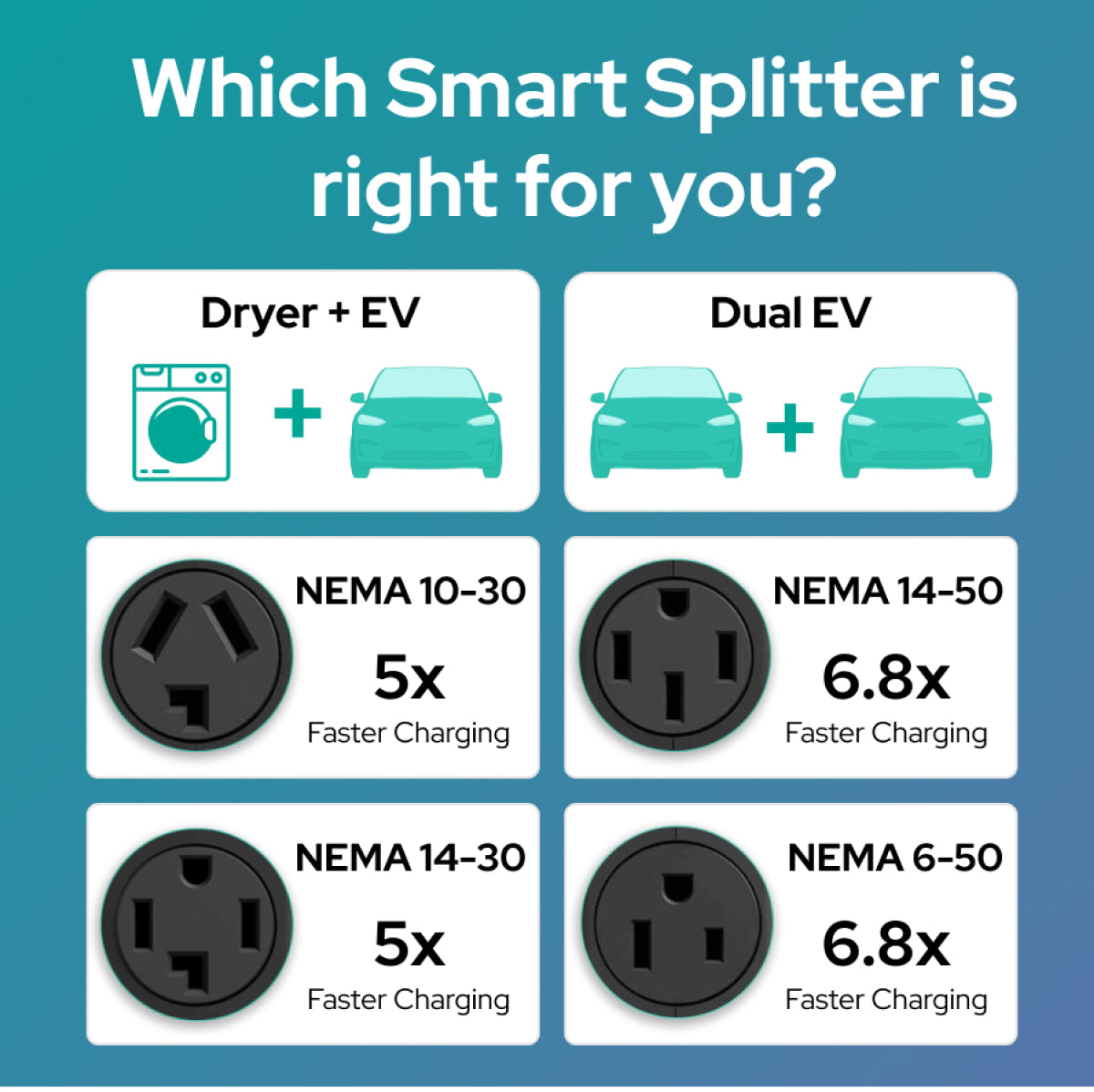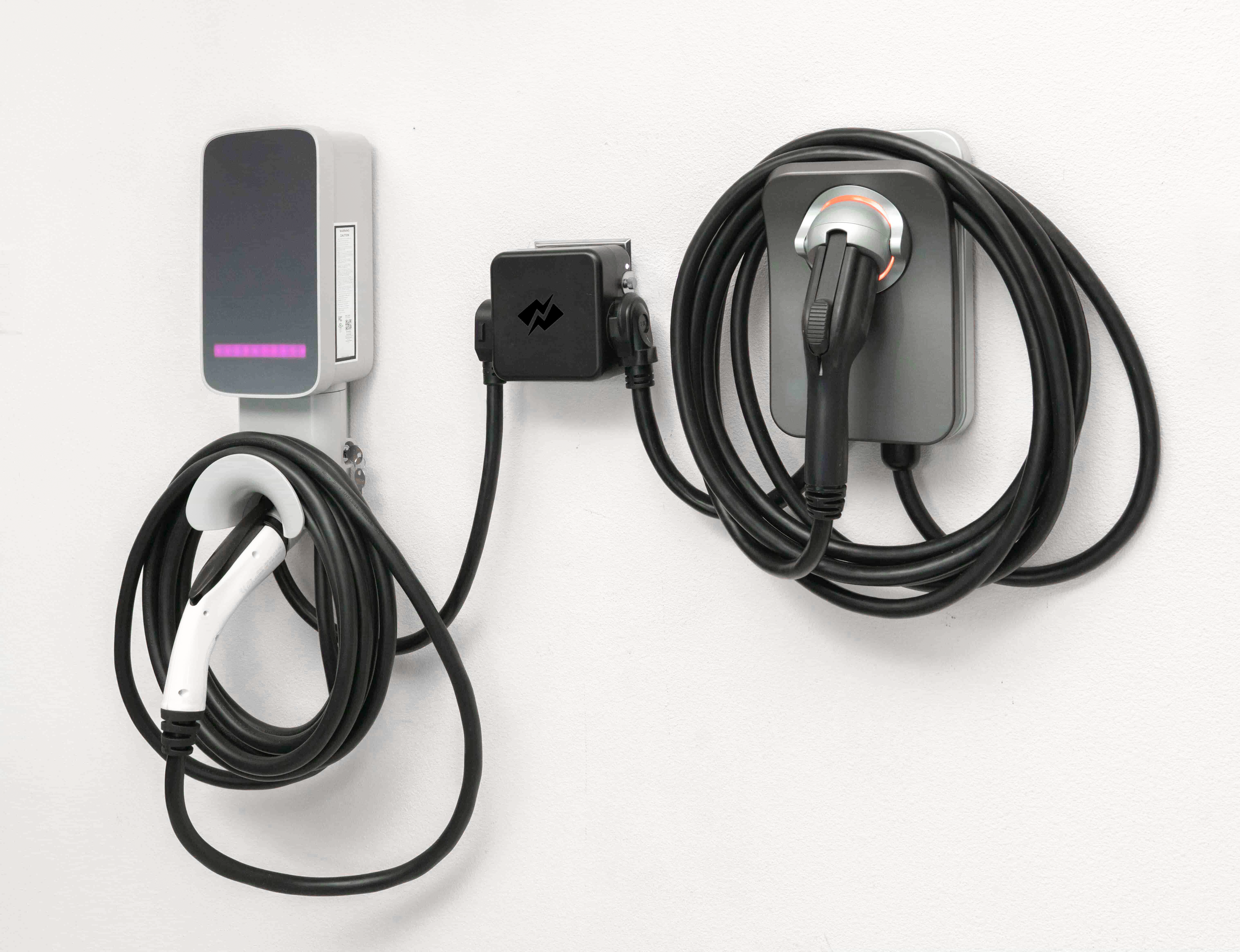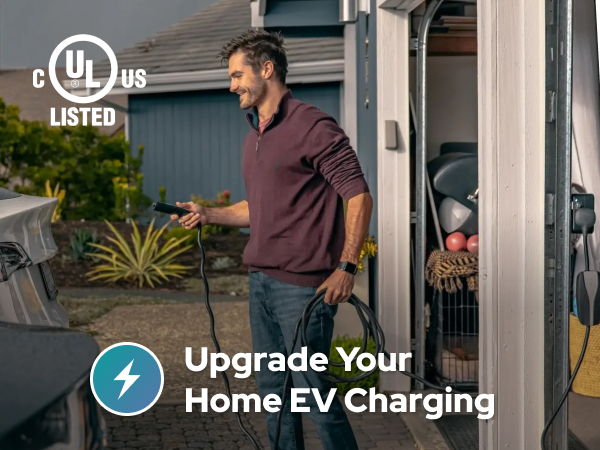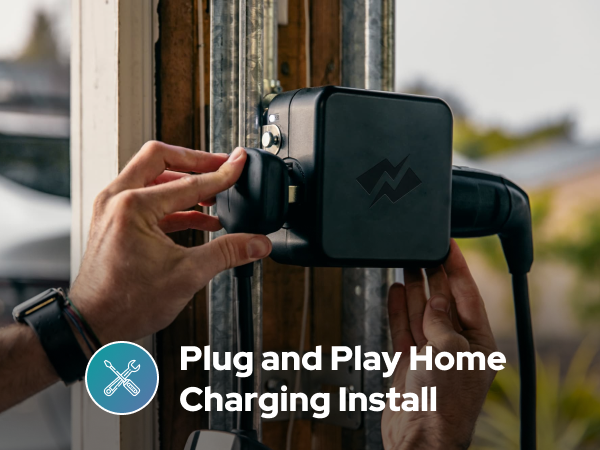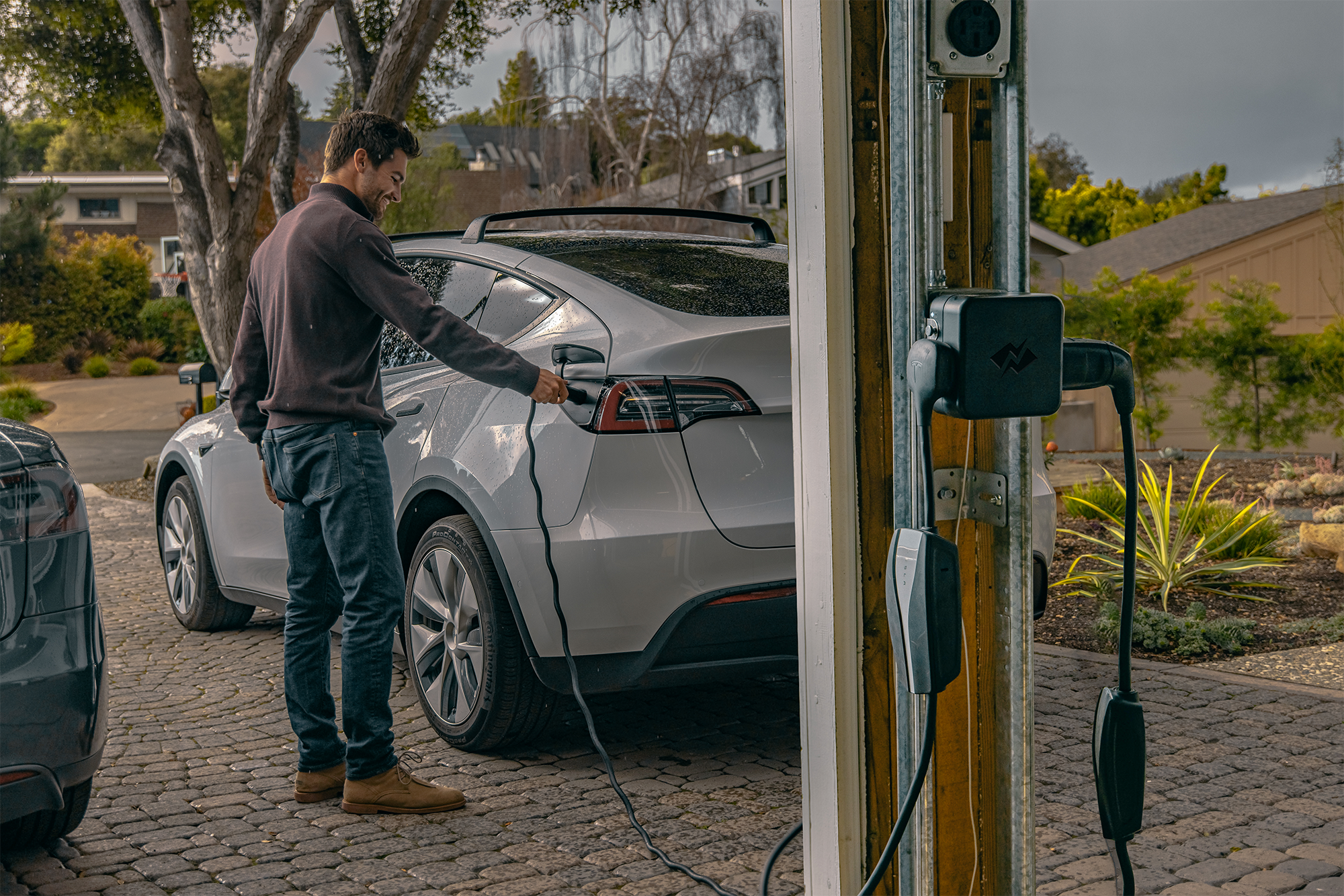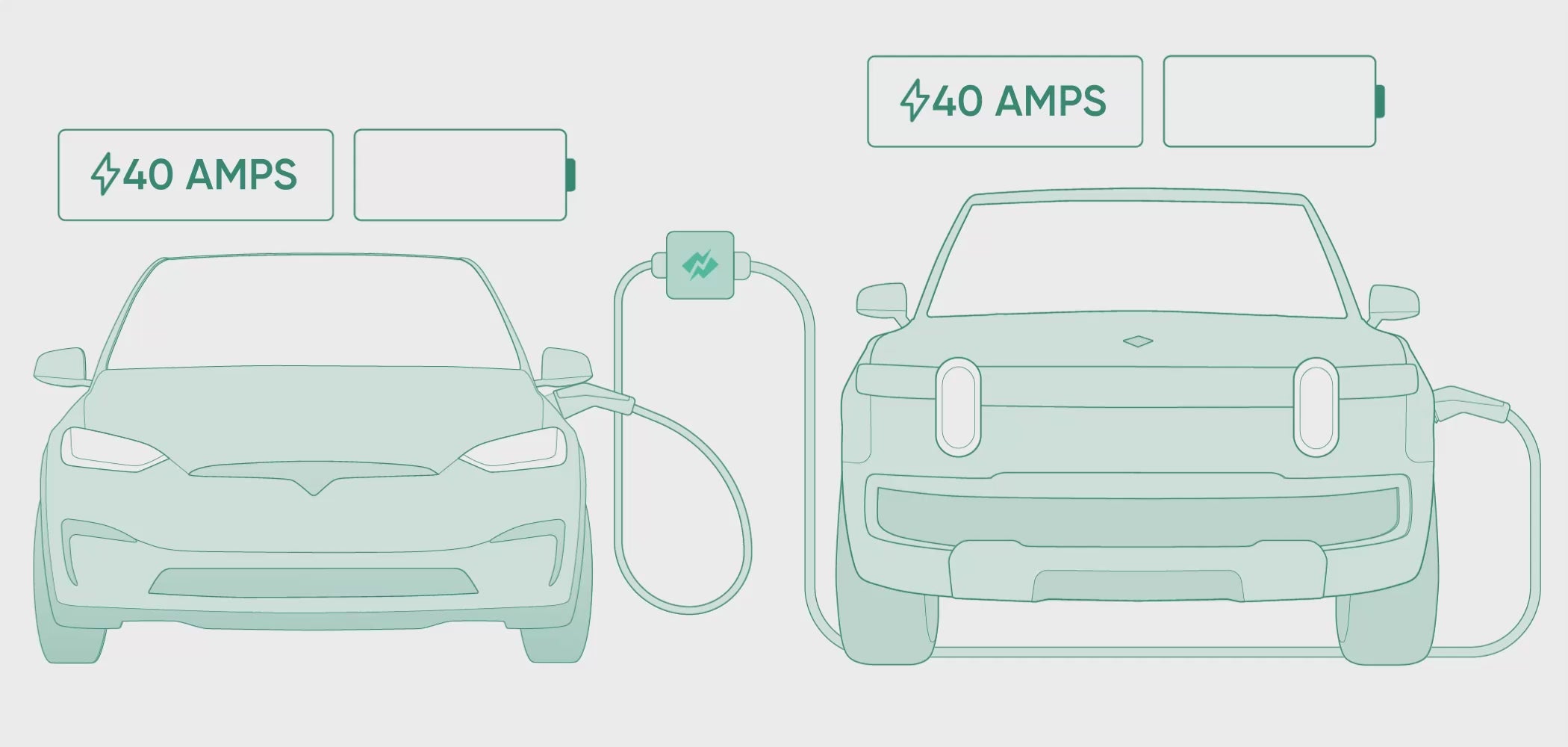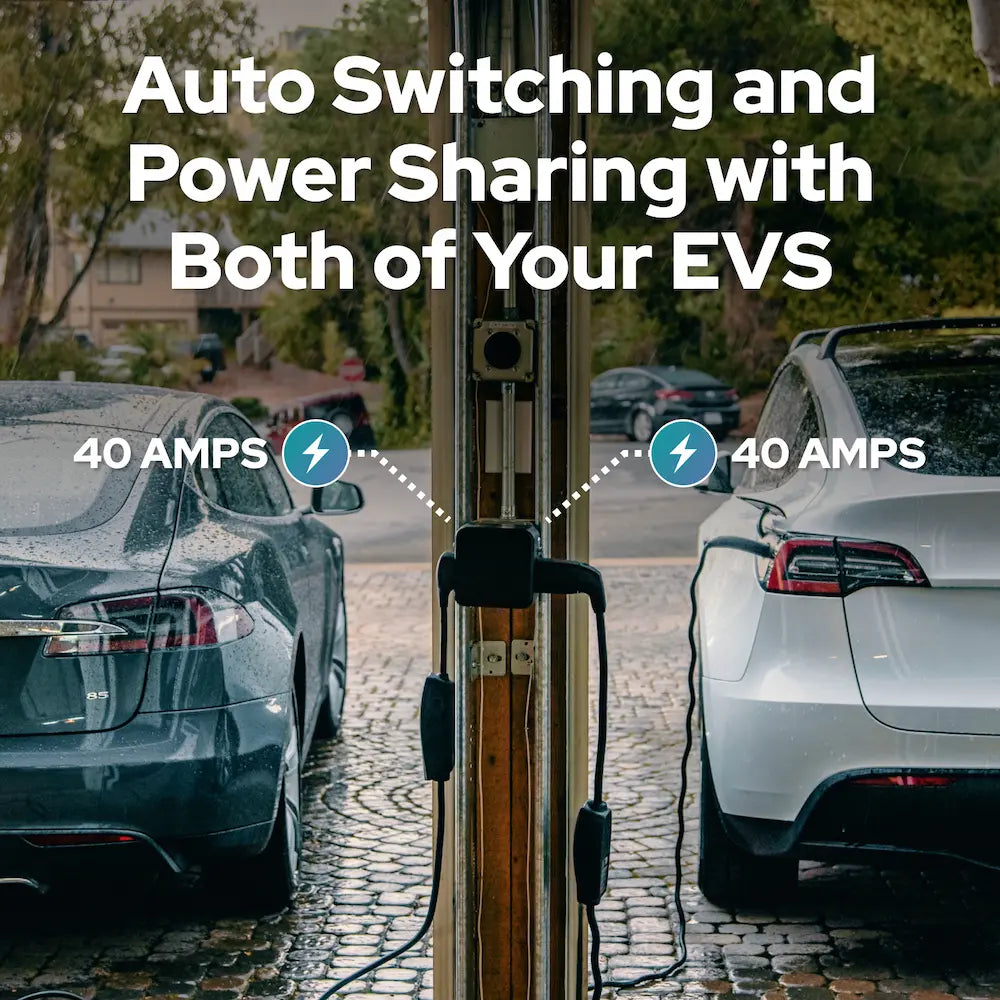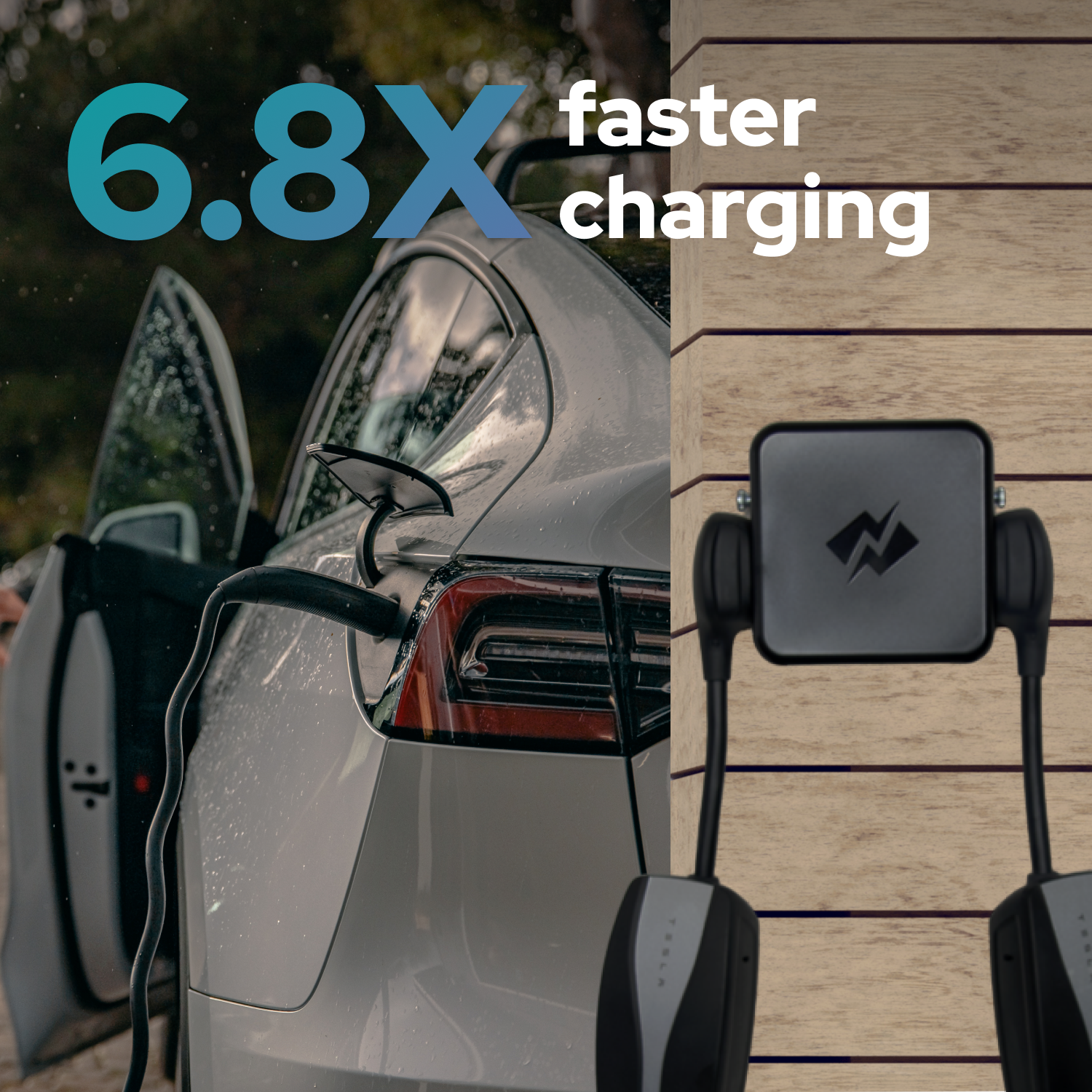 NEMA 6-50 Smart Splitter - Dual EV
PRO TIP: Verify your 240V wall outlet before ordering.
The NEMA 6-50 Smart Splitter plugs into your existing 240V EV charging outlet for easy circuit sharing between two EVs, or between a high powered appliance and an EV.
AVOID Expensive Panel Upgrades and Rewiring.
SMART AUTO-SWITCHING, So You Don't Have To.
UL Safety Certified.
SELF Plug-In Installation.
WiFi Enabled for Troubleshooting and Firmware Updates.
7x FASTER Charging Access
Utility Rebates

The Smart Splitter is widely elligible for utility rebates across the US and Canada.

Click the "UPFRONT" link under the product price to see what EVSE or installation rebates are available in your area.

See all Smart Splitter and installation credits sorted by utility/state here.

Smart Splitter rebates can be found with utilities like BC Hydro, SMUD, CCCE, Tacoma Power, SVCE, SCE, and SBCE. Many more to come!
Free Shipping in US

Smart Splitters are shipped out from our fulfillment centers located across the US. All domestic Smart Splitter purchases qualify for free 5-7 day shipping.

International shipments to Canada are subject to a $30 International Shipping Fee. Additional Import duties such as the 5% GST will be assessed by the carrier.
Technical Specifications

FOR INDOOR USE ONLY

24 amp

Output Power- 24A/5.7kW
Input Voltage- 240 VAC nominal, single phase
Input- NEMA 14-30P or NEMA 10-30P
Output- 2x NEMA 14-30R or 2x NEMA 10-30R
Dimensions- 5.25" x 5.25" x 2.8"
Weight- 2.5lbs
Wifi- Yes
Country of Origin- USA

40 amp

Output Power- 40A/9.6kW

Input Voltage- 240 VAC nominal, single phase

Input- NEMA 14-50P, NEMA 10-50P, or NEMA 6-50P

Output- 2x NEMA 14-50R, 2x NEMA 10-50R, or 2x NEMA 6-50R

Dimensions- 5.25" x 5.25" x 2.8"

Weight- 2.5lbs

Wifi- Yes

Country of Origin- USA
30 Day Satisfaction Guarantee
Unlock Fast, Hassle-Free Home Charging Access.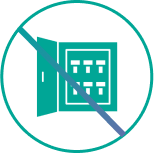 No Panel Upgrades
Smart Auto Switching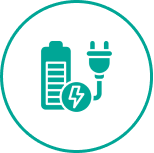 Plug and Play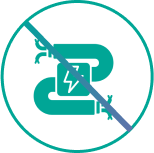 No Rewiring
cUL certified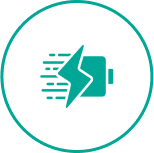 7x faster charging
This product has no reviews yet.
HOW IT WORKS
Experience Auto-Switching
Dryer Takes Priority
Smart auto-switching means you no longer have to swap your plugs. Intelligent sensing ensures that you get get faster charging access and your appliance gets power when needed.
Auto-Switching With 2 EVs
With two EVs plugged in at maximum amperage (32-40 amps) the Smart Splitter will fully charge the EV on the Primary side before switching to the EV on the Secondary side.
THE ONLY SMART SPLITTER WITH POWER SHARING
Power Sharing
Dual EV Charging (Half Power)
Set your EV charger(s) or EV(s) to 20 amps or less (half power) to allow for simultaneous EV Charging. The Smart Splitter ensures both cars can charge at once without tripping the breaker.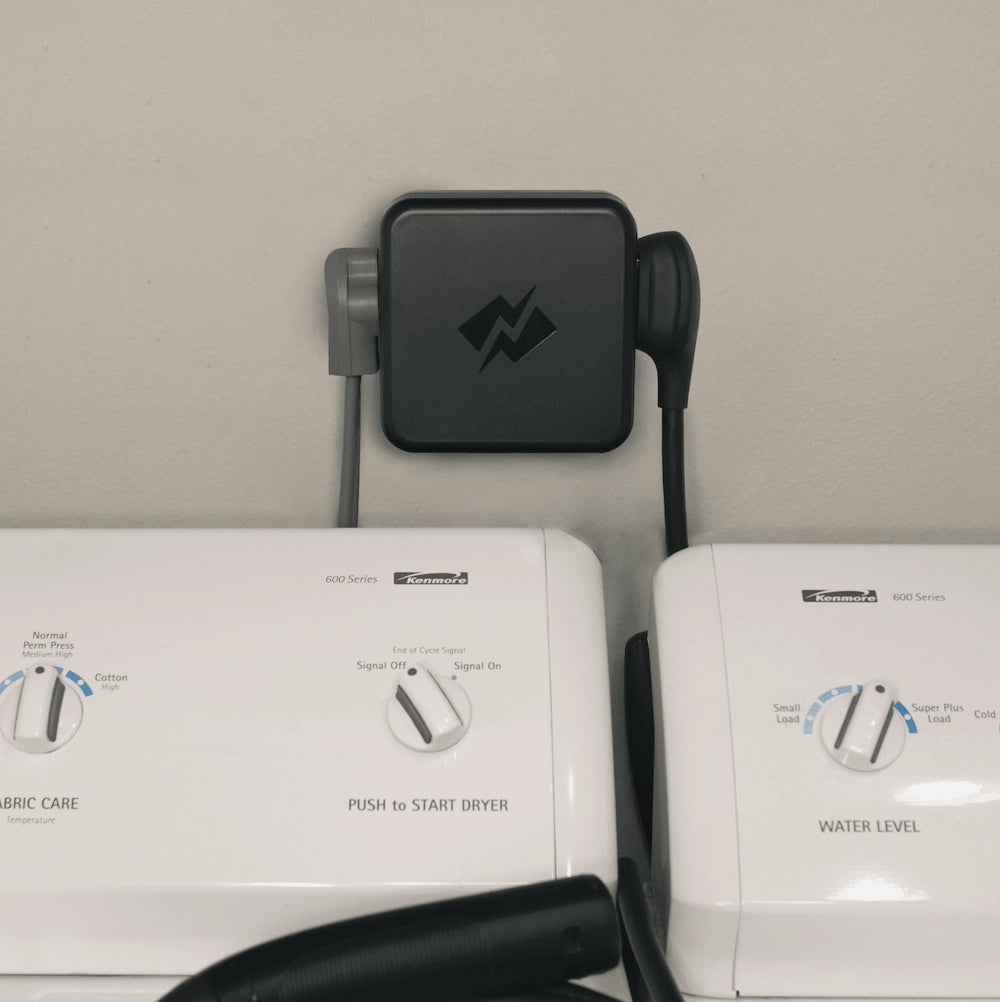 SHARE YOUR DRYER AND EV
Easy EV Charging Access Without Expensive Installs
The NeoCharge Smart Splitter intelligently manages power switching between your 2 EVs or your dryer and EV charger, enabling faster charging when your dryer is not in use. Track your Smart Splitter power usage with the Smart Splitter App.
SELF INSTALLABLE IN MINUTES
Save Money By Avoiding Panel Upgrades
No need to rewire your home for EV charging access. The Smart Splitter has intelligent circuit protection, so you don't have to swap your EV charger every time you want to charge. Dual EV charging has never been easier.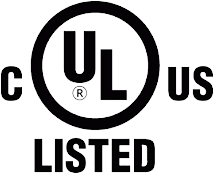 Safe and Reliable for Your Home and Your EV
Certified for electrical safety by UL, the global leader in tech safety. The only UL listed Smart Splitter and built with an internal software breaker.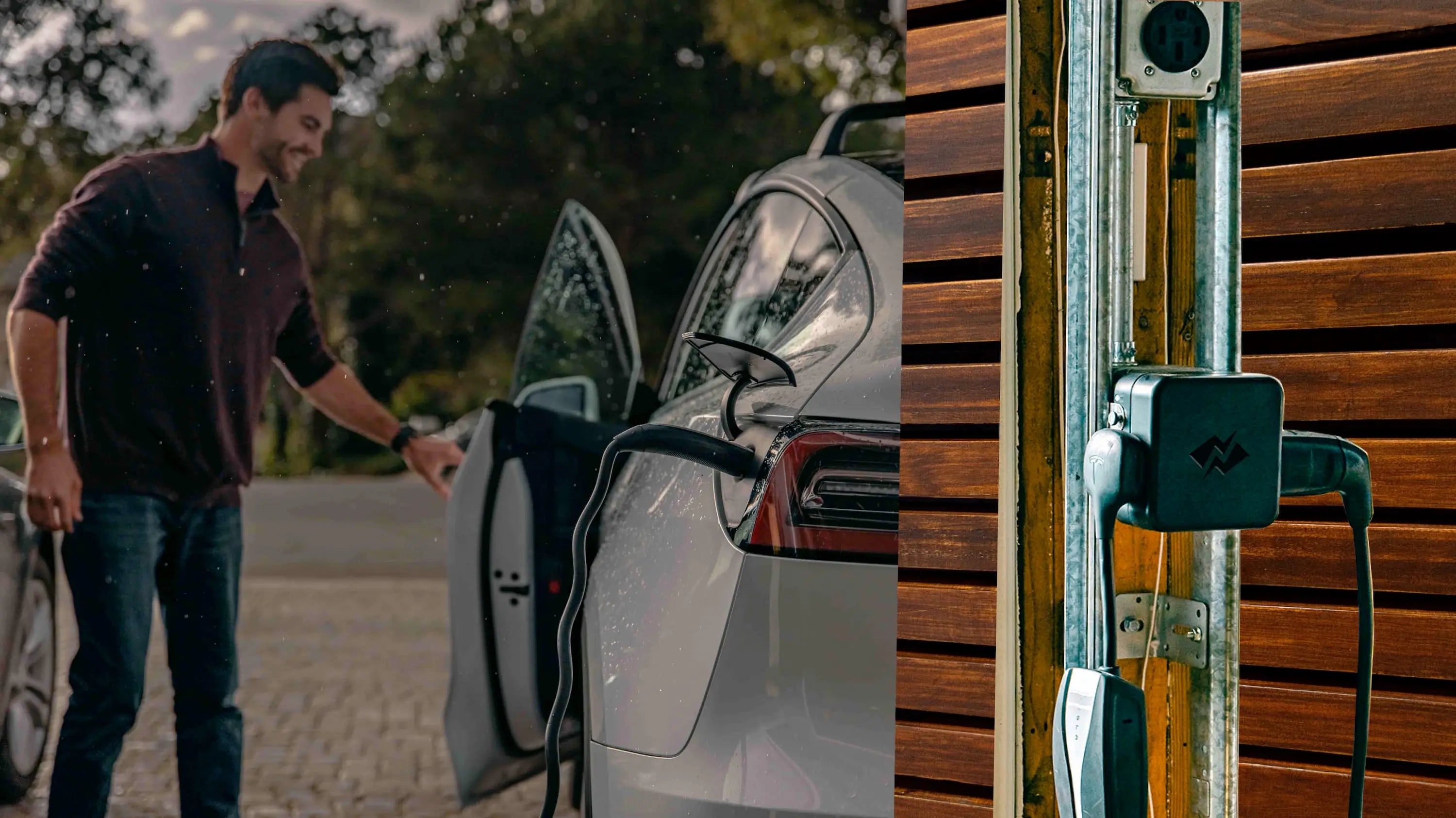 Works with Any EV
The Smart Splitter works with any EV. Trusted by tens of thousands of EV drivers and has been tested with all top-selling models: Chevrolet Bolt EV, Chevy Volt, Hyundai IONIQ 5, Kia EV6, Ford Mach-e, Rivian, Nissan LEAF, Tesla, Toyota Prius Prime, VW ID4, and many more.
CHECK YOUR HOME COMPATIBILITY
Which Smart Splitter is right for you?
Take this quick 3 minute survey to see if the Smart Splitter works for your home EV charging setup. Each NEMA outlet is different! Please make sure you verify your outlet before purchasing,
CHECK COMPATIBILITY
Need Further Help?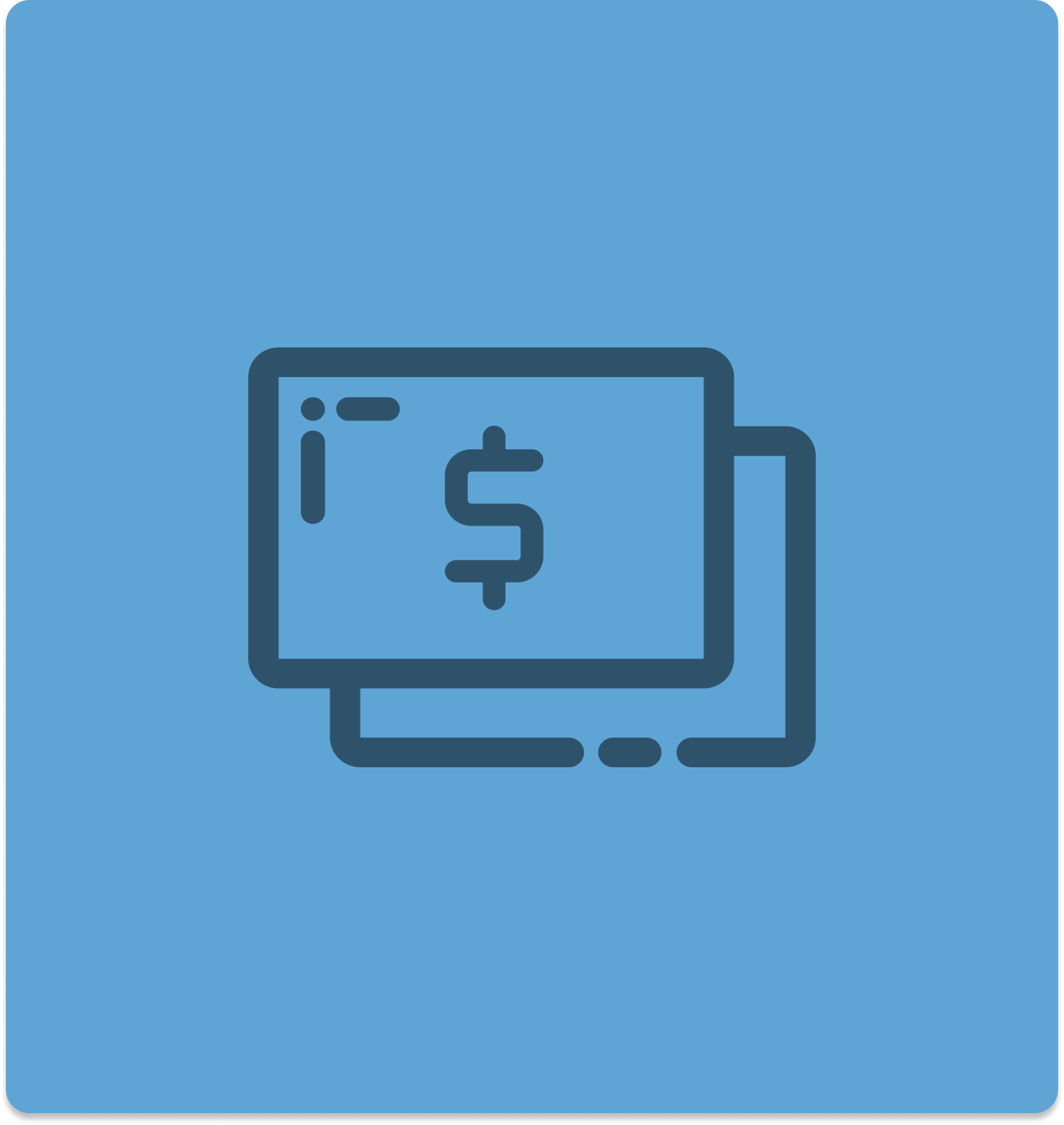 Find Home EV Charging Rebates
Learn more about Home EV Charging rebates by utility and state. The Smart Splitter is also rebated with many utilities in California like SMUD, CCCE, Tacoma Power, SVCE, SCE, and SBCE. Many more to come.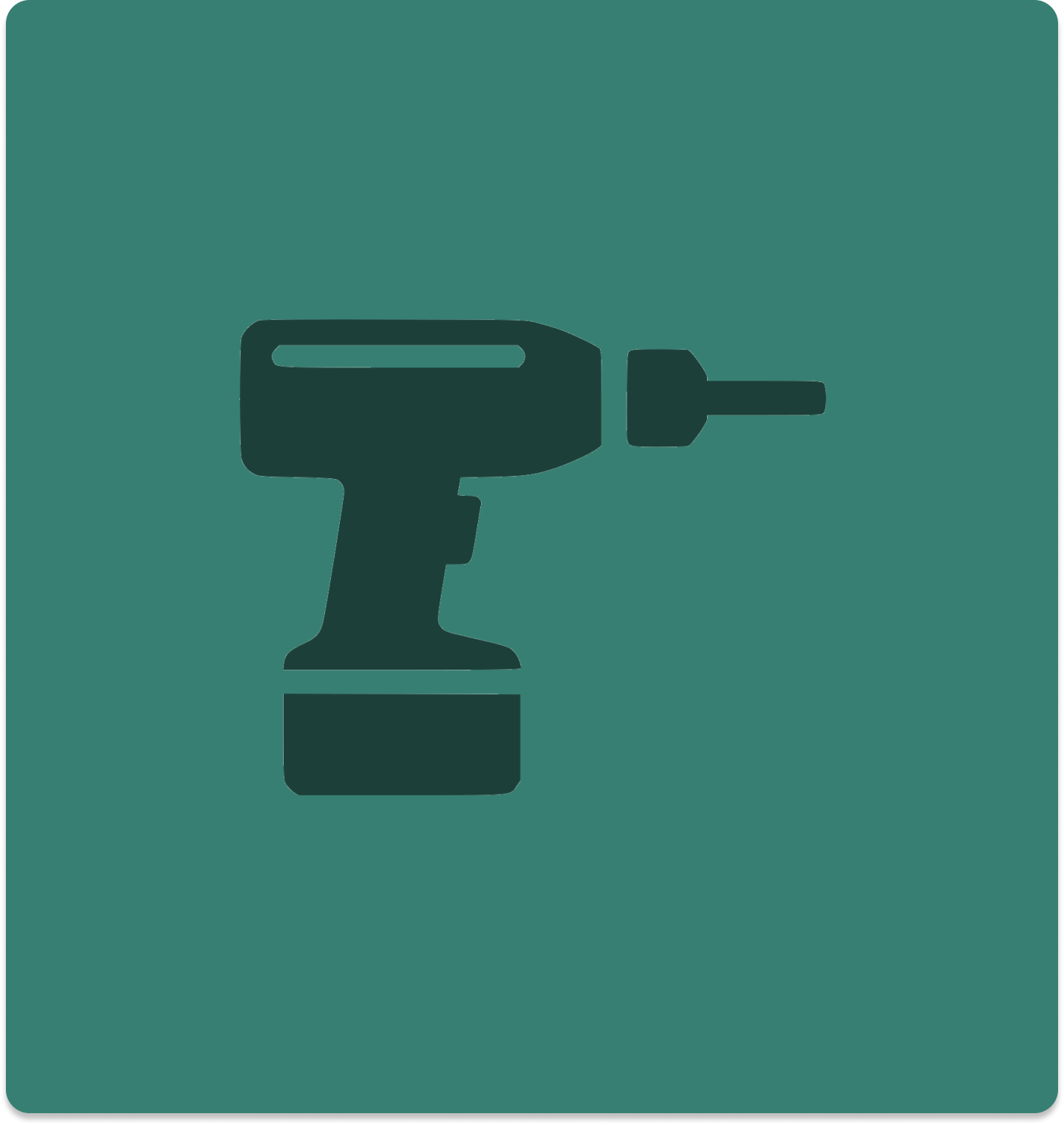 Need An Electrician for Home EV Charging Installation?
No problem! We've partnered with Treehouse for easy home charging installation in California and Arizona.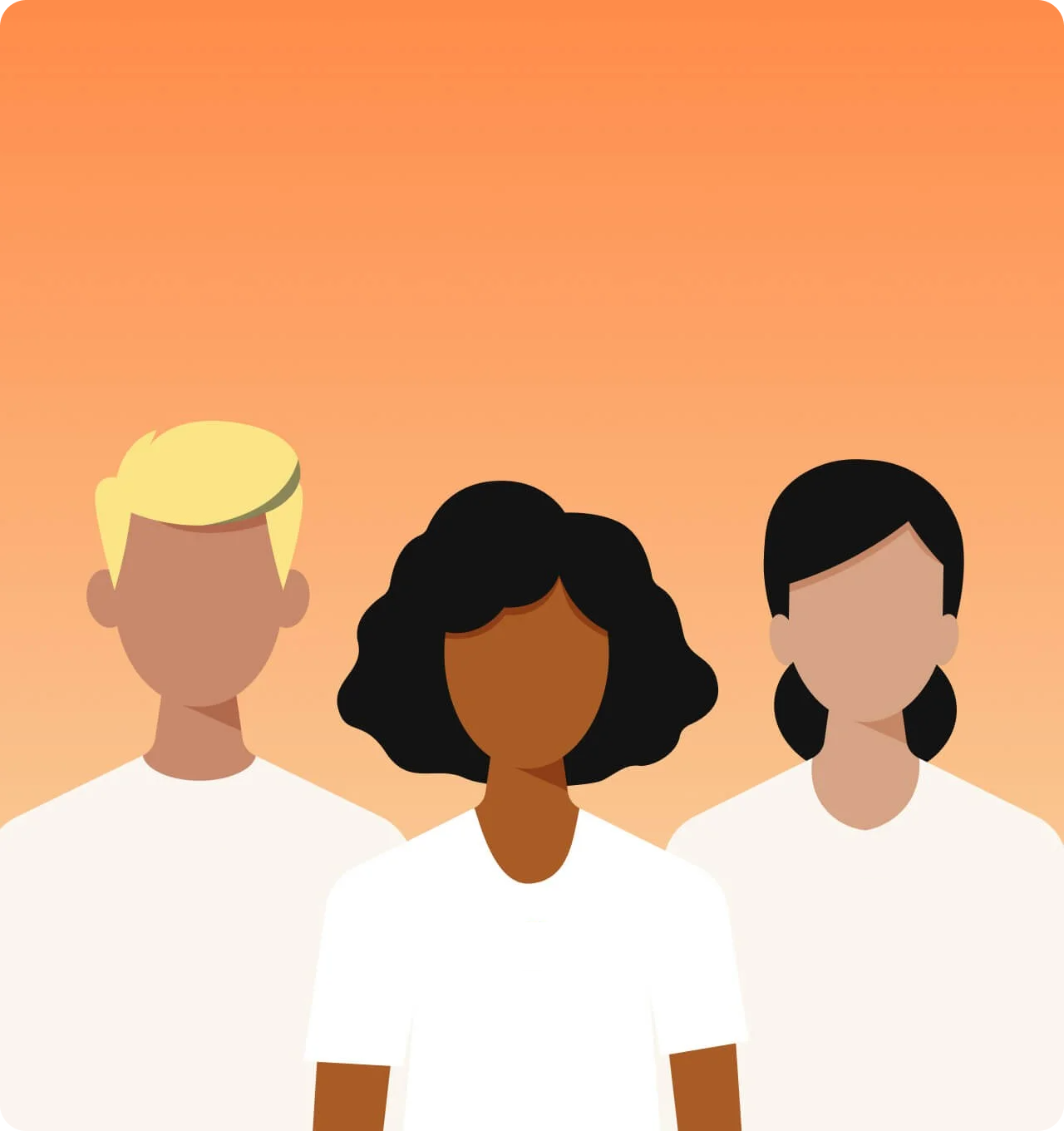 Talk to Our EV Charging Experts
We are here to help! You can chat with us through the bubble in the bottom right corner if you have any questions. You can also find most of your questions answered in our FAQ.